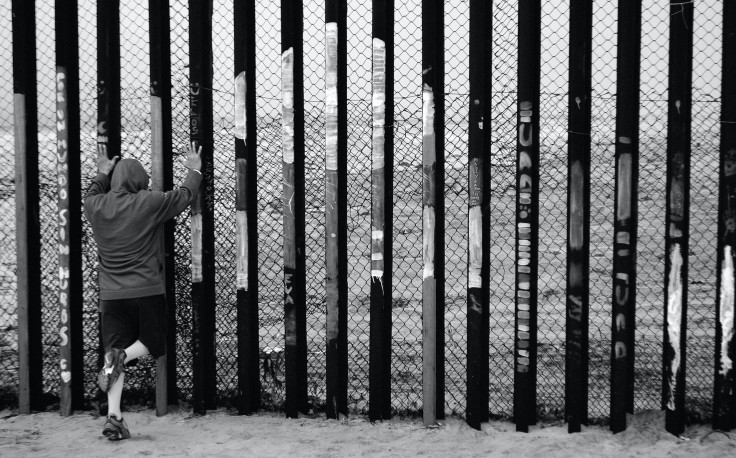 Mexican authorities reported the interception of more than 500 migrants within a span of 48 hours in Veracruz, located in the eastern part of the country.
This comes as part of a concerted effort by the authorities to crack down on the unsafe transportation of migrants toward the United States.
On Saturday, in the town of Puente Nacional, Veracruz, authorities discovered a tractor-trailer abandoned with 206 migrants inside, according to a source from the National Migration Institute (INM).
The mayor of the town, Roberto Montiel, shared on Facebook that "over 180" migrants were found, including women and children. Some of the migrants showed signs of dehydration.
In a statement issued earlier on Sunday, the National Migration Institute (INM) confirmed that authorities in Veracruz had intercepted a total of 303 migrants in two separate operations conducted on Friday morning.
During the first operation, officials halted a tractor-trailer on the highway and discovered 107 individuals without regular migration status. Among them were 20 unaccompanied minors, emphasizing the vulnerable nature of the migrants involved.
Six people were arrested for alleged roles in transporting the migrants, who hailed from Cuba, El Salvador, Guatemala, Honduras, and Nicaragua, the INM's statement said, Reuters reported.
Furthermore, on Friday, another incident occurred where authorities discovered 196 migrants, including 19 unaccompanied minors, cramped inside a tractor-trailer that was improperly parked near the city of Fortin de las Flores.
According to the INM statement, among the migrants were five adults from Guatemala and another five adults from India.
However, specific information regarding the nationalities of the remaining migrants was not provided.
These incidents serve as a grim reminder of the perilous conditions under which migrants are smuggled along their journey toward the United States, which have tragically resulted in significant loss of life in recent years.
Tragedies stemming from the smuggling of migrants have left a lasting impact. In December 2021, a devastating incident occurred in Mexico's southern Chiapas state, where a truck carrying approximately 166 migrants crashed, resulting in the loss of 55 lives.
Similarly, in June 2022, the United States experienced its deadliest recorded migrant-trafficking incident. Fifty-three migrants tragically perished inside a sweltering tractor trailer in Texas, serving as a somber reminder of the dangers involved in such illicit activities.
© 2023 Latin Times. All rights reserved. Do not reproduce without permission.