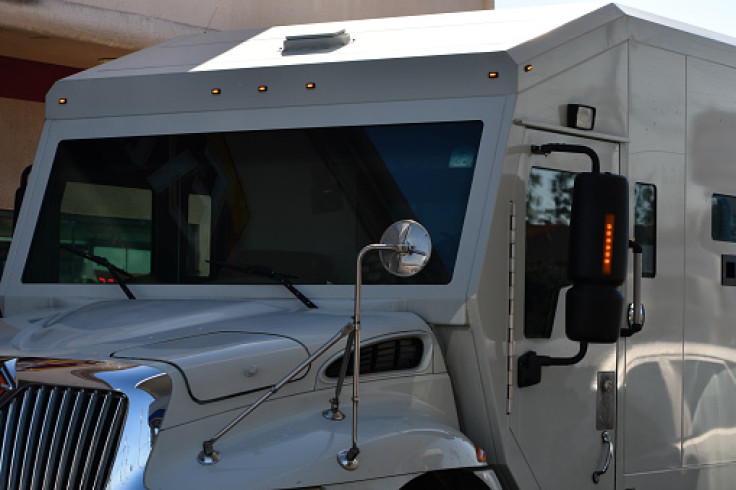 Authorities in northern Mexico announced on Sunday that they have successfully dismantled and destroyed 14 homemade armored cars commonly utilized by drug cartels in territorial conflicts.
These vehicles, often converted from commercial trucks, were equipped with welded steel plate armor. Referred to as "monstruos" or "Monsters" in Mexico, some of the vehicles were truly massive in size.
Several featured reinforced steel ramming prows at the front, while others were equipped with firing ports and gun turrets. Notably, one vehicle was even painted in green camouflage to resemble a Mexican army vehicle.
Video footage released by the federal attorney general's office depicted a crane with a claw methodically dismantling one of the armored cars in Tamaulipas state.
The region in question, which shares a border with Texas, is a home for two rival drug cartels, namely the Northeast and Gulf cartels.
However, authorities did not disclose which specific gang the confiscated vehicles belonged to or the exact date of seizure.
Despite their intimidating appearance, these vehicles have proven to be vulnerable in practical use.
The added weight of the steel armor makes them slow, cumbersome, and prone to breakdowns, ABC News reported.
Moreover, their conspicuous nature makes them easy targets for incendiary devices or munitions, as evidenced by the numerous instances of burned-out armored cars discovered.
The deployment of such vehicles underscores the extreme measures taken by Mexican cartels to engage in battles with rival factions and law enforcement.
These cartels have also resorted to utilizing improvised explosive devices and employing bomb-dropping drones as part of their arsenal.
© 2023 Latin Times. All rights reserved. Do not reproduce without permission.