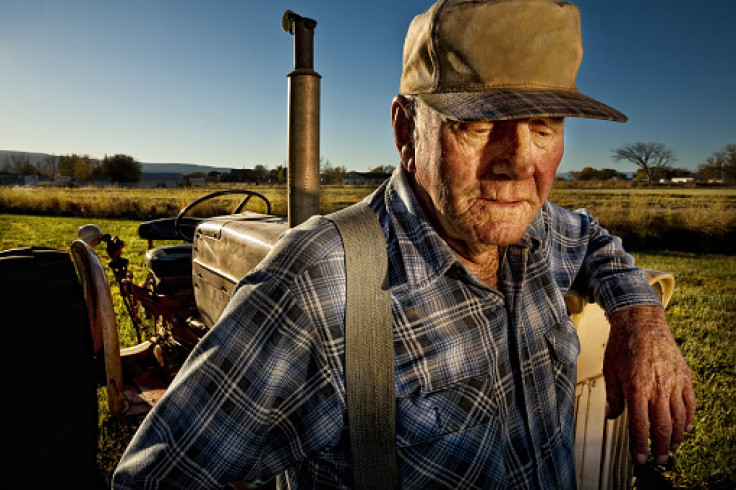 On Wednesday, dozens of flights at an international airport located in the northern Mexican state of Sinaloa were suspended due to ongoing protests by farmers.
The farmers have been demanding guaranteed prices for grains, intensifying their demonstrations and escalating tensions with the government.
The protests, which began on Tuesday, have spread across at least 20 states. The farmers have been blocking traffic on highways, occupying government offices, and, notably, staging a protest at the airport in the state capital of Culiacan in Sinaloa.
This airport serves both domestic flights and an international route to Phoenix, Arizona. The demonstrations have caused disruptions to air travel, resulting in the suspension of numerous flights.
The airport in Sinaloa, Mexico, has been experiencing a prolonged suspension of operations since Tuesday afternoon, with the pause extending into Wednesday.
The airport's Twitter account indicated that the suspension would continue until officials arrived to engage in discussions with the protesting farmers.
The farmers are urging President Andres Manuel Lopez Obrador to ensure guaranteed prices for corn, wheat, and sorghum.
They argue that government intervention is necessary to counter the significant decline in international prices for these agricultural commodities.
For instance, the most-active corn contract on the Chicago Board of Trade has witnessed a decrease of approximately 19.5% compared to the same period last year. Wheat prices have also dropped by about 43%.
These substantial price reductions further emphasize the farmers' call for government support and intervention.
Last week, farmers sent a public letter to President Andres Manuel Lopez Obrador, requesting price guarantees for corn, wheat, and sorghum.
They specifically asked for corn to be priced at 7,000 pesos ($402.90) per ton, wheat at 8,000 pesos ($460.45) per ton, and sorghum at 6,500 pesos ($374.12) per ton, aiming to cope with rising production costs.
Feeling ignored by the government's lack of response, a group of farmers took to the streets and marched to Culiacan airport, where they blockaded the entrances, as seen in videos circulating on social media.
Other videos showed farmers entering government offices and emptying bags of grain onto the floors as a form of protest.
Videos also captured the presence of national guard troops and police deployed to some protest sites, presumably to maintain order and security, Reuters reported.
In response to the protests, Sinaloa Governor Ruben Rocha urged the farmers to shift their focus and direct their grievances towards commodities trader Cargill, as well as Mexican corn product manufacturers Minsa and Gruma, insinuating that they might bear responsibility for the lower prices the farmers are facing.
"Let us go together to protest against those truly responsible....," Rocha said on his Facebook page.
A spokesperson for Cargill in Mexico declined to provide a comment when contacted. Similarly, representatives for Gruma and Minsa were not immediately available for comment.
As for the Agriculture Ministry, a spokesperson did not provide any comment regarding the ongoing protests and farmers' demands.
© 2023 Latin Times. All rights reserved. Do not reproduce without permission.