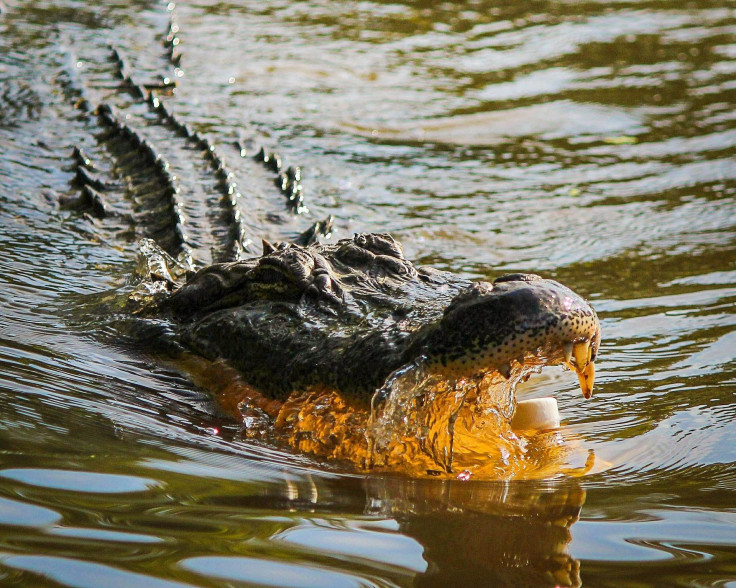 Victor Hugo Sosa, who is a mayor in Mexico, recently tied the knot with a female alligator-like animal.
It is a traditional ceremony that is believed to bring good luck and fortune to his people, reported Sky News.
As the mayor re-enacted an ancestral ritual, he married Alicia Adriana, a caiman reptile.
According to tradition or local lore, the reptile is called the "princess girl.
During the ceremony, the mayor said that you can't have a marriage without love, and that he yields to "marriage with the princess girl." He added that he accepted responsibility because "we love each other. That is what is important."
Sosa was seen kissing the reptile on the head.
As they entered into holy matrimony, attendees clapped and danced in San Pedro Huamelula. It is a town of indigenous Chontal people in Oaxaca, which is in southern Mexico.
Weddings between a human male and a female caiman have been taking place there for 230 years. It is to commemorate the peace between the Huave and Chontal indigenous groups.
In a union of the two communities, Sosa, who represents the Chontal king, married the reptile, which symbolizes a Huave princess girl.
Jaime Zarate, a chronicler of San Pedro Huamelula, said that the marriage allows them to "link with what is the emblem of Mother Earth," according to The Telegraph.
Zarate added that they ask the "all-powerful for rain and the germination of the seed and things that are peace and harmony for the Chontal man."
Caimans are known to live in marshes and are endemic not only in Mexico, but also central America.
Before the wedding ceremony, the reptile was carried from house to house so that locals could hold her and dance.
The animal wore a colorful hand-embroidered tunic, a green skirt,
and a headdress made of sequins and ribbons. Her snout was bound shut so that there were no pre-wedding mishaps.
As for her bridal wear, she was dressed in a white costume. Then she was taken to the local town hall for the wedding after which, the mayor was seen dancing with his bride to the sounds of traditional music.
Sosa, who married a similar reptile last year, said that they were happy because "we celebrate the union of two cultures," and that "people are content."
© 2023 Latin Times. All rights reserved. Do not reproduce without permission.