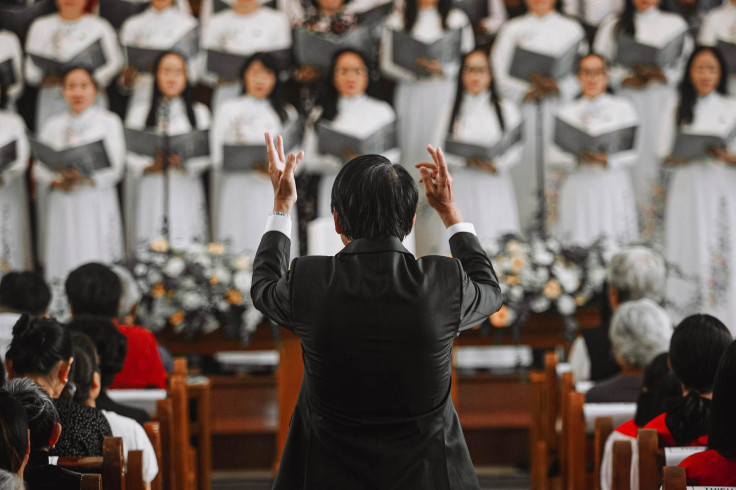 Mexican megachurch leader Naasón Joaquín García has pleaded guilty to multiple felony counts of sexual assault on three minors. The 53-year-old former leader of La Luz del Mundo church was convicted on Friday after admitting to two counts of forcible oral copulation with two minors and one count of a lewd act with a 15-year-old.
According to Fox11, Garcia's conviction comes days ahead of his scheduled trial this week, with sentencing currently set for Wednesday at 8:30 a.m. At the Los Angeles Superior court, Attorney General Rob Bonta said the leader used his power to take advantage of children. He accused him of grooming congregants for the purpose of sexual assault.
"Today's conviction sends a clear message that sexual exploitation is never acceptable in California. We will hold you accountable if you break the law," Bonta said.
California state prosecutors were able to get a guilty plea from Garcia after he admitted to sexually abusing three girls by using his spiritual influence to have sex with several other female church followers. Two female co-defendants also pleaded guilty to facilitating these abuses. The guilty pleas were a surprising turn of events after receiving several denials from Garcia's lawyers as well as impassioned support from loyal church supporters that poured in from his 5 million worldwide congregation.
In July 2020, Garcia was charged with three dozen felony counts including child rape and human trafficking. He is charged along with Susana Medina Oaxaca and Alondra Ocampo with prosecutors arguing they all committed sex crimes such as producing child pornography that involved five women and girls, all of whom attended his church.
Oaxaca is charged with two counts of committing forced and illegal copulation with a minor while Ocampo, described as Garcia's "handmaiden", is accused of taking part in the rape of a girl. She reportedly groomed girls and had once asked church members to pose for explicit photos to be sent to Garcia. Prosecutors alleged that Ocampo had even instructed a group of underage girls to remove their clothes and touch each other sexually. They were photographed by Ocampo and the images were ordered to be sent out for Garcia's pleasure.
Garcia claims to be the appointed apostle of the Church of the Living God, Pillar and Ground of the Truth, and the Light of the World. The leader and his lawyers previously insisted he was framed by women who had connections to disgruntled church members and was the victim of a conspiracy to extort him. He was arrested in 2019 and is being held on $90 million bail.