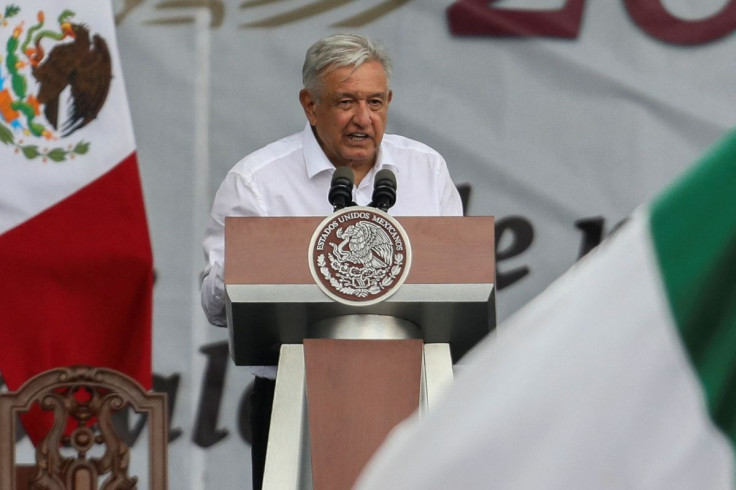 The State of Mexico held a crucial election on Sunday, which is expected to provide a significant boost to President Andres Manuel Lopez Obrador as he prepares for his eventual successor.
It is anticipated that Lopez Obrador's party, the National Regeneration Movement (MORENA), will secure victory in this election, capturing the last stronghold of the country's previous ruling party.
This triumph will further consolidate MORENA's dominance, as it already controls 21 out of the total 32 regional governments in Mexico.
The State of Mexico, which encompasses a significant portion of the capital and is the country's most populous region, has historically served as a stronghold for the centrist Institutional Revolutionary Party (PRI).
The PRI has held power in this region since 1929 and it has been a vital hub for both economic and electoral activities.
In 2018, President Lopez Obrador achieved a decisive victory over the PRI, securing the presidency. Subsequently, his party, MORENA, has assimilated many of the PRI's once-dominant territories and has attracted numerous politicians from the party as well, Reuters reported.
The election held on Sunday precedes Mexico's upcoming presidential election by a year. According to polls, MORENA is expected to be a formidable force and will be challenging to defeat in the next presidential race as well.
Since assuming office in December 2018, Lopez Obrador has exerted a significant influence on Mexican politics, and his popularity has remained steady at approximately 60%, thereby bolstering the electoral process of MORENA.
According to Mexican law, presidents are limited to a single six-year term.
However, his confrontational approach and unwavering agenda, which involves challenging the private sector and imposing restrictions on institutional powers like the judiciary, have resulted in a divided electorate.
Lopez Obrador has frequently criticized certain segments of middle-class voters, and in the 2021 local elections, MORENA faced unexpected setbacks in both Mexico City and the State of Mexico.
Mexico City's mayor, Claudia Sheinbaum, has emerged as the frontrunner in most polls for the race to become the presidential candidate for MORENA. However, she faces strong competition from Foreign Minister Marcelo Ebrard, who is closely vying for the position.
Because a MORENA victory has been taken for granted for months, an upset would give a powerful boost to the opposition, said Roy Campos, head of polling firm Consulta Mitofsky.
"For MORENA to lose this state," Campos said, "would basically mean getting off to a really bad start for the contest in 2024."
According to a recent survey conducted by Reforma newspaper, the gubernatorial race has become more competitive, although MORENA's candidate Delfina Gomez still maintains a 10-percentage point lead over Alejandra del Moral, a PRI politician who is leading an opposition alliance.
Polling stations opened at 8 a.m. (1400 GMT) and are set to close at 6 p.m. (0000 GMT).
"People are leaning toward Delfina because she seems like a new start, as with Lopez Obrador," said Jose Hernandez, a 64-year-old shopkeeper in Los Reyes Acaquilpan, a town in the eastern part of the state of 17 million people.
"Because, in short, the whole of (the PRI) has been corrupt."
© 2023 Latin Times. All rights reserved. Do not reproduce without permission.