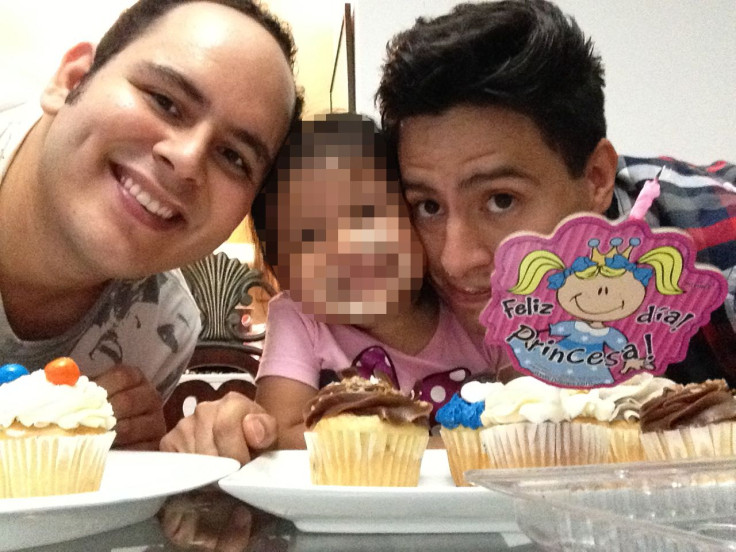 Alex and Pepe had been living for eight months in Monterrey, after moving from Nuevo Laredo. As soon as they were settled into the new city and a different lifestyle, they began to search for a good school to enroll their two-year-old daughter Alejandra. Finally, they came across something that they thought was perfect for them, a school that supported diversity according to their mission statement. The couple didn't hesitate and soon enough signed up their daughter to attend the prestigious "The Hills Institute."
Before the school year started, little Alejandra and her dads attended the open house, where they met the teachers and they made it very clear that their family was the way it was. The toddler started her classes not too long after, and everything seemed perfectly fine until the girl's third day of school. Alex received a phone call from the principal, Patricia Durán, who told him his family dynamics was not accepted by the school's policies and that Alejandra couldn't return to classes at The Hills.
Durán confirmed the owners of the school were homophobic, but she offered Alex the "opportunity" to keep being a part of the institution if he presented himself as a single parent. They asked him to sign a letter agreeing to attend all school gatherings and PTA meetings by himself, and avoid talk about his situation with other school parents. They also asked absolute discretion, and that his partner would never step foot inside school grounds. To make things even worse, the school demanded a public apology.
Alex refused to sign the letter and the principal said she couldn't guarantee that Alejandra could remain a student at the institution. "Pepe had to be completely absent of our daughter's school life, and basically, she (the principal) wanted me to be a single dad, which I am not," recalled Alex.
The two dads have been unsuccessful with authorities who are trying to help their case. They were able to schedule a meeting with the school, who sent them a warning saying that only "mom and dad" should be present at the negotiation, and when both Alex and Pepe showed up, the institution locked their doors and reassured them that their daughter was expelled for good.
They finally asked for a reimbursement of the tuition and all school materials they had to get, but they got a check with only 70 percent of their original expenses. The school modified their mission statement online and removed the clause that talked about diversity, and little Alejandra stays home with a nanny while her dads work and continue to look for a proper school that will fit their needs and really promote diversity and tolerance.
© 2023 Latin Times. All rights reserved. Do not reproduce without permission.