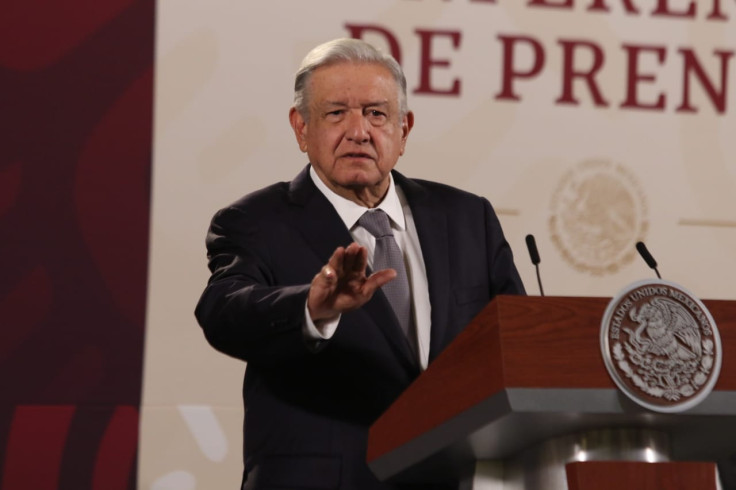 Mexico's President Andrés Manuel López Obrador said on Tuesday that he had written to China's Xi Jinping regarding fentanyl production.
Obrador urged his Chinese counterpart to help in controlling shipments of fentanyl, reported the Associated Press.
Mexico's president also complained of "rude" pressure from the U.S. to stop the drug trade.
Obrador had previously said that fentanyl is America's problem and is caused by "a lack of hugs" in families in the U.S.
On Tuesday, he went further and vented in a letter to Jinping about "rude threats" from U.S. legislators over the drug trade.
Obrador mentioned the calls in America to designate drug gangs in Mexico as terrorist organizations.
Obrador wrote to the Chinese leader in the letter published Tuesday that unjustly, the U.S. is blaming Mexico for problems that in "large measure have to do with their loss of values and their welfare crisis."
Later, he brought up China's exports of fentanyl precursors. He asked Jinping to help in stopping shipments of chemicals that drug cartels in Mexico import from China.
He wrote that the letter was not to ask for Jinping's help on these "rude threats, but to ask you for humanitarian reasons to help us by controlling the shipments of fentanyl."
The Asian country has taken some steps to limit exports of fentanyl. But it has mislabeled precursor chemicals or they are harder to detect, and they continue to come out of Chinese factories.
Obrador has denied that fentanyl is produced in his country. But people from his administration have acknowledged finding labs where it is produced. The dozens of labs are mainly in the northern state of Sinaloa.
According to Reuters, fentanyl has been blamed for fueling a rise in overdose deaths in America. It's Republican lawmakers who have especially accused Mexico of not succeeding in stopping drug cartels from producing and moving it to the U.S.
At the forefront of U.S. pressure on Mexico is Republican Senator Lindsey Graham. On Monday, he said that he would propose legislation on fentanyl. It would include designating drug cartels in Mexico as foreign terrorist organizations, reported NBC News.
Countering the fentanyl threat was a top priority, said Mexican Foreign Minister Marcelo Ebrard.
He pushed back against Graham's criticism and said that most of the people arrested in the U.S. for trafficking fentanyl are Americans.
© 2023 Latin Times. All rights reserved. Do not reproduce without permission.