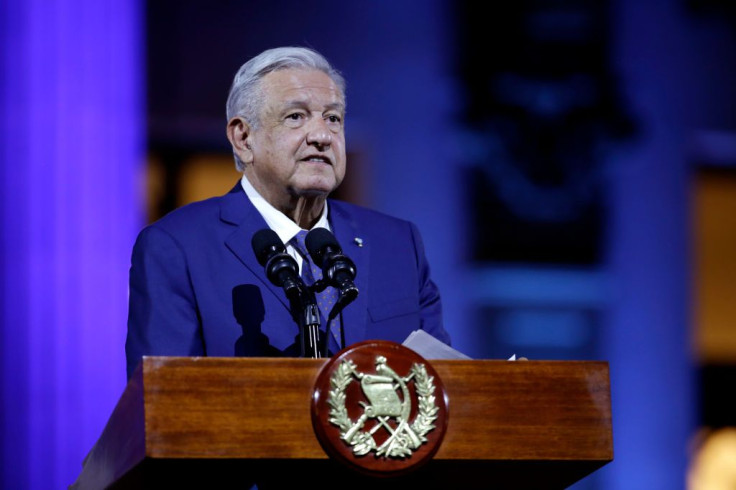 A luxurious presidential plane that Mexico had been attempting to sell for more than four years has now landed in Tajikistan.
The sale of the Boeing 787 Dreamliner, which he described as a symbol of previous governments' excesses, was one of President López Obrador's campaign promises.
However, it was difficult to move the specially equipped plane, and an attempt to raffle it off was unsuccessful.
The Tajik government eventually purchased it for $92 million (£73.7 million).
The aircraft departed from California, where it had been stored, and touched down in Dushanbe, the capital of Tajikistan, early on Monday.
Felipe Calderón, the president in office at the time, originally paid $218 million (£175 million) for the aircraft. Enrique Pea Nieto, Calderón's successor, then employed it.
López Obrador swore he would never enter it. Since taking office, he has been using commercial flights.
The plane sale, however, was plagued by issues.
Even though the jet was modified to only accommodate 80 passengers, the sumptuous cabin, which includes a presidential bedroom and marble and mahogany finishings, makes it an incredibly pricey form of transportation per passenger.
On Dec. 2, 2018, the day after López Obrador's inauguration, it was placed on the market. He proposed raffling off when there was no buyer discovered.
A presidential plane might sound like a dream come true, but the expense of keeping and maintaining one is enormous. As a result, jokes about the raffle spread quickly throughout Mexico.
Instead, the government held a symbolic drawing where participants might win cash equivalent to the plane's purchase price, BBC reported.
Less than 61% of the tickets were sold, indicating a low level of interest in the symbolic raffle.
The government's joy at finally finding a buyer last month was evident, as maintenance costs have continued to rise over the years.
In his joy at being rid of the plane and fulfilling his campaign promise, President López Obrador even boarded the plane and had himself filmed inside its luxurious interior.
The president declared that two new hospitals will be built in the states of Guerrero and Oaxaca with the money raised from the sale.
The jet already had "Tajikistan" painted on it as it left the California hangar where it had been kept, although Tajikistani officials have not disclosed who will be using it.
© 2023 Latin Times. All rights reserved. Do not reproduce without permission.