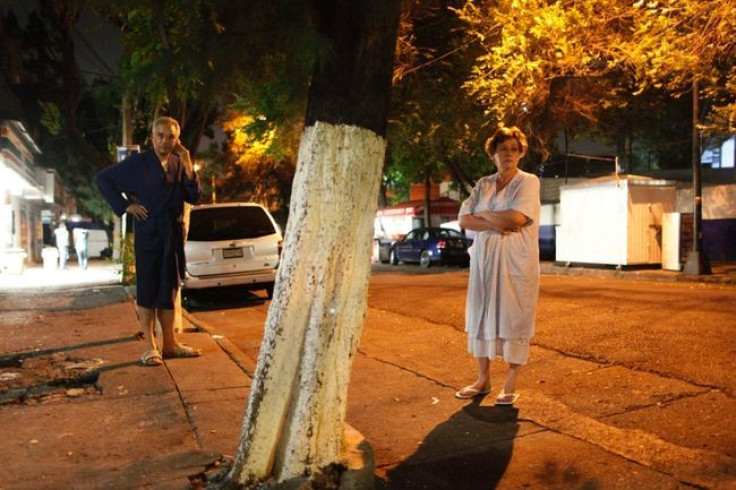 An earthquake measuring 6.4 has struck the east of Mexico. The state of Veracruz reported no immediate damage or lasting effects caused by an earthquake this morning which registered a magnitude 6.4 degrees on the Richter scale, said the head of the Department of Civil Protection, Noemi Guzman Lagunes. In a statement, he stressed that there were no reports of damage to infrastructure or population, following the earthquake and the immediate review of key locations such as Laguna Verde, Petroleos Mexicanos (Pemex), ports and airports, so that they can continue to operate normally.
According to information from the 212 municipalities of Veracruz, there was no significant damage or encumbrances recorded at the time. "We immediately got in touch with the authorities and asked them to do their review," he said. He said that according to the National Seismological Service, the event was recorded at 05:46 hours at 46 kilometers southwest of Isla at a depth of 131 kilometers. After the earthquake, Civil Defense established a security protocol at strategic points of the state.
Meanwhile, in a television interview, Gov. Javier Duarte said after a preliminary report in the 212 municipalities there are no encumbrances on the road, port, airport infrastructure, the Laguna Verde nuclear and petrochemical complexes operate normally. He immediately added that security protocols were activated, but reiterated that all is well in the state. Luis Felipe Puente, National Coordinator of Civil Protection of the Interior, said in both Veracruz, where the quake occurred, and Oaxaca which also felt the quake, there were no reports of damages.
© 2023 Latin Times. All rights reserved. Do not reproduce without permission.