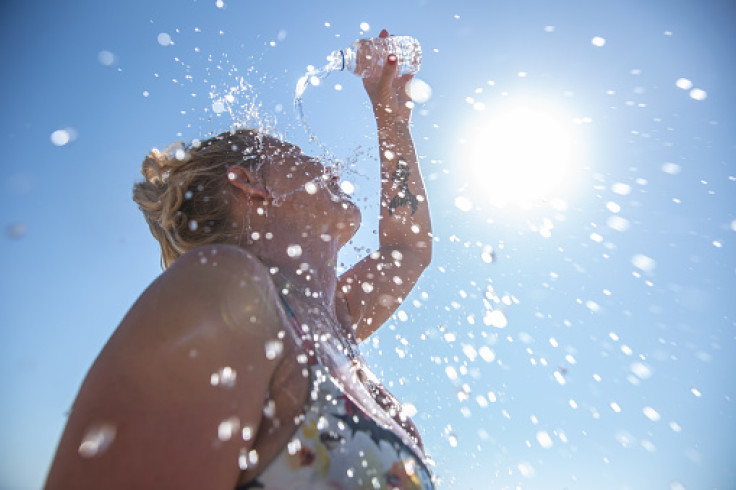 Amidst an unusually late spring heat wave in Mexico, authorities have issued an urgent safety advisory as temperatures soar and the prospect of cooler days remains weeks away.
According to data from the health ministry until Jun. 9, the country has already witnessed the unfortunate loss of at least six lives this year due to the abnormally high temperatures.
In response to this situation, officials are urging people across Mexico to take necessary safety precautions.
The heat wave has resulted in soaring temperatures, with the relief of cooler days potentially weeks away.
"The heat is intense!" said Abigail Lopez, a nurse in normally sunny but temperate Mexico City who said she was drinking more water and wearing lighter clothes to try to beat the heat.
"Compared to previous years, it feels a lot worse."
According to Mexico's national meteorological service, temperatures exceeding 30 degrees Celsius (86 degrees Fahrenheit) were predicted for Thursday across all 32 states of the country.
In 23 of those states, temperatures were expected to soar at least 10 degrees higher, Reuters reported.
Scientists from the Institute of Atmospheric Sciences and Climate Change at Mexico's National Autonomous University, during a webcast press conference, forecasted that the ongoing heat wave would persist for another 10 to 15 days.
The scientists further mentioned that there is a possibility of another heat wave starting in early July. In Mexico City, children sought relief from the scorching heat by enjoying the public fountains, while commuters protected themselves from the sun using umbrellas.
It is worth noting that previous heat waves in the capital, where air conditioning is not widely available, have typically taken place in April and May.
"It's a lot," sighed retiree Roberto Cardenas, referring to the 32C (90F) heat, explaining that around 15 degrees cooler is more common.
In Monterrey, the industrial hub and capital of Nuevo Leon state, emergency services personnel provided cups of cold water to pedestrians as the temperature soared above 40 degrees Celsius.
The forecast indicated that in nine states, including Nuevo Leon, temperatures would exceed 45 degrees Celsius on Thursday.
Erik Cavazos, the director of Nuevo Leon's emergency services agency, emphasized the significance of the prolonged duration of the ongoing heatwave.
© 2023 Latin Times. All rights reserved. Do not reproduce without permission.