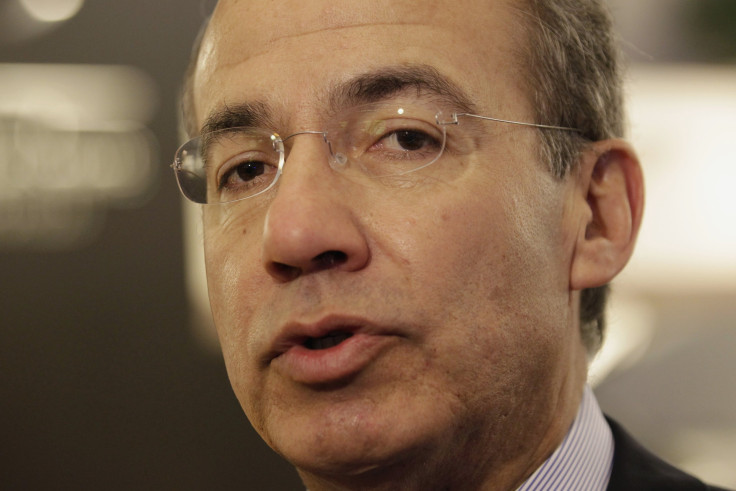 After new details emerged over the weekend about espionage programs carried out by the National Security Agency, the alleged object of the spying, former Mexican president Felipe Calderón, took to Twitter to express his displeasure. "More than a personal one, it's an affront to the institutions of the country, given that they were carried out when I was exercising the office of the President of the Republic," he said. He added that he had spoken to José Antonio Meade, Mexico's foreign minister, "to ask him to communicate my most energetic protest against the espionage of which I was object".
Calderón also said that he would be observing the steps taken by the ministry "in demanding explanations of the United States and a corresponding assigning of responsibilities" and that "insofar as the Ministry carries out its duties", he would not be making any more statements on the matter. The former president was revealed by the German newspaper Der Spiegel to have had his emails with Cabinet members hacked into and read by the NSA when Calderón was still president of Mexico. The newspaper's report was based on a May 2010 document leaked by former NSA contractor Edward Snowden which said that the highly classified presidential email domain was hacked into in order to access "diplomatic, economic and leadership communications which continue to provide insight into Mexico's political system and internal stability".
The Foreign Relations Commission of the Mexican Senate called an "urgent meeting" with Anthony Wayne, the US Ambassador in Mexico, to discuss the allegations. Gabriela Cuevas Barrón, the Mexican Senator who announced the meeting, criticized the Mexican foreign ministry's response to spying allegations - in which it demanded the US investigate the matter - as "excessively prudent", saying, "Instead of sweeping the matter under the rug, Mexico should remind the United States government that we're partners and neighbors, that among friends it's not okay to spy and that in our relations, mutual trust and respect must be privileged."
The US has largely brushed off international outrage over the new allegations. National Security Council spokeswoman Caitlin Hayden issued a statement on Monday saying, "As a matter of policy, we have made clear that the United States gathers foreign intelligence of the type gathered by all nations." She added that investigations would be carried out on "the ways in which intelligence is gathered". Marie Harf, spokeswoman for the State Department, said that discussions would be held "through diplomatic channels" with the countries which had seen their lawmakers targeted, but added that the State Department would not be commenting further on the allegations otherwise.
RELATED: NSA Leaks: New Report From 'Snowden Files' Reveals Agency Spied On Emails Of Former Mexican President
© 2023 Latin Times. All rights reserved. Do not reproduce without permission.