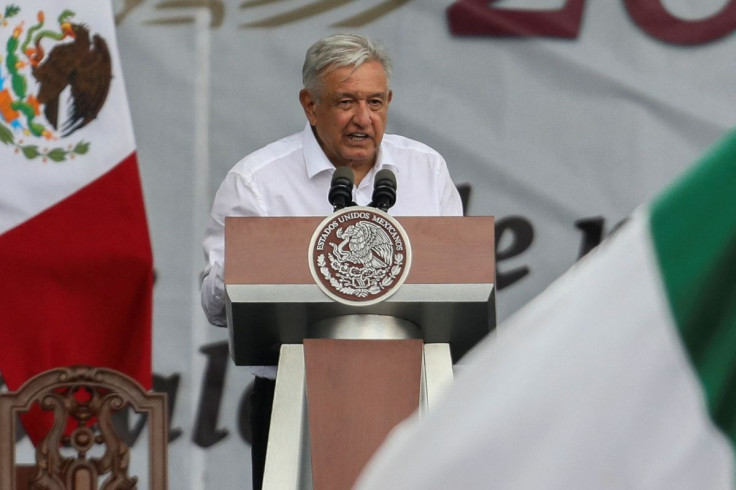 Mexico's president, Andres Manuel Lopez Obrador, announced on Tuesday that he has made a second request to Israel for the extradition of a former official who is facing accusations of torture in Mexico.
In a letter addressed to Israeli Prime Minister Benjamin Netanyahu, President Lopez Obrador sought assistance in extraditing Tomas Zeron, who served as the head of Mexico's criminal investigation agency from 2014 to 2016 during the previous administration.
Zeron spearheaded the widely condemned inquiry into the vanishing of 43 student teachers in the south-western region of Mexico in 2014.
This investigation took place during a time when Lopez Obrador, the current Mexican president, held opposition towards the government in power.
The present administration in Mexico alleges that Zeron engaged in witness torture and evidence manipulation, and it claims that he sought refuge in Israel to avoid facing an investigation into his conduct during the aforementioned inquiry, Reuters reported.
"It can't be that Israel protects a torturer under any circumstance," Lopez Obrador said in a regular press conference.
Zeron has consistently refuted any accusations of misconduct in relation to the case. In September 2021, Lopez Obrador, who had previously made a similar request for extradition, expressed his anticipation that Mexico's Jewish community would lend support to the extradition efforts concerning Zeron.
Additionally, Mexico's highest-ranking human rights official stated last year that the government's involvement in the 2014 disappearances, spanning federal, state, and local levels, amounted to a "state crime."
Israel's embassy in Mexico did not comment on Lopez Obrador's remarks.
© 2023 Latin Times. All rights reserved. Do not reproduce without permission.