According to a report released jointly by the Mexican government and the United Nations Office on Drugs and Crime (UNODC), poppies were produced 12% more in Mexico during the 2019-2020 growing season than they were the year before, Mexico News Daily reported.
It is forbidden to grow poppies in Mexico since they are the source of the opium gum used to make heroin.
The southwestern regions of Guerrero and Oaxaca, the western state of Nayarit, as well as the northwest region known as the "Golden Triangle" within the states of Sinaloa, Chihuahua, and Durango are the areas in which it is farmed.
The report was the fifth in the U.N.'s MEXK54 Project and was titled "Mexico, Monitoring of Illicit Poppy Plantations 2019-2020."
The UNODC stated in its report last week that the expected area of poppy cultivation in Mexico between July 2019 and June 2020 was 24,100 hectares, an increase of 12% from the 21,500 hectares for the same period in 2018–19.
The report pointed out that, despite the growth, the most recent data was less than the 30,600 hectares discovered for the 2016–17 period. However, the declining tendency that had been seen ever since has been reversed.
The estimated levels of cultivation in the report were calculated by analyzing satellite imagery along with fieldwork and aerial photography.
According to growers from the Sierra de Guerrero over the past three years, the price that cartels pay for opium gum has decreased as a result of the surge in synthetic drugs like fentanyl, reports the online news site Sin Embargo.
In terms of yields, the report noted that Guerrero saw a 17% rise, which helped to drive a 2% national gain in opium gum output. However, the output dropped by 13% in the northern regions of Sinaloa, Chihuahua, and Durango.
The elimination of heroin laboratories by Mexican officials fell 33% between 2018-19 and 2019-20, the report added.
During the comparison of two other periods, the report made notice of a 95% decrease in the amount of opium gum seized by Mexican authorities during raids on fields, from 1,694 kilograms in 2013–14 to 87 kilograms in 2019–20.
The results of the report will be included in the next World Drug Report, published each year by UNODC.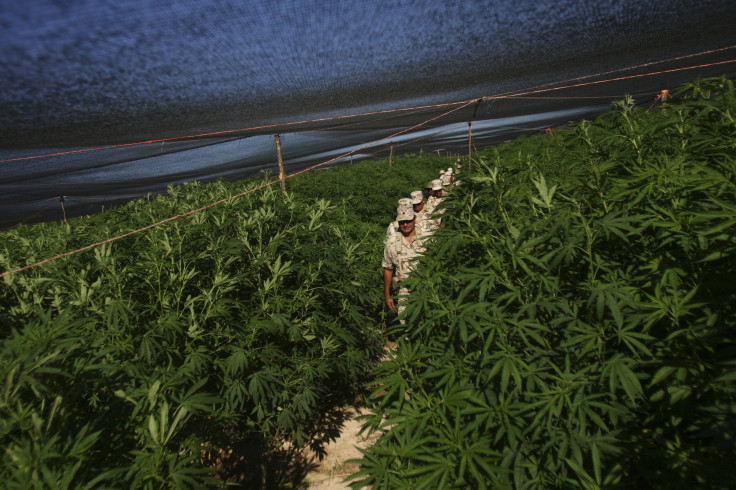 © 2023 Latin Times. All rights reserved. Do not reproduce without permission.