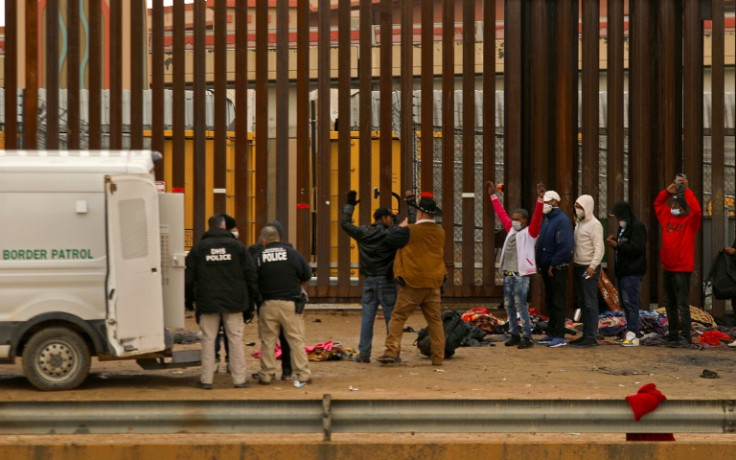 Mexico is set to receive record asylum applications this year as an increasing number of migrants continues to threaten to overwhelm Latin American countries along the migratory route.
Andrés Ramírez Silva, the director of Mexico's Commission for Refugee Assistance (COMAR), said Thursday that the agency could receive more than 150,000 asylum applications this year, significantly over the 129,000 record set in 2021.
"Effectively we have a pace that is very above what we have in our record year that was 2021," Ramírez Silva said, as per the Associated Press. If the number of migrants seeking asylum continues to increase, the agency predicts it could reach 150,000 by the end of the year.
In August alone, the agency received 100,000 applications, an increase of at least 25 percent compared to the same period in 2021. More than half of the applicants were received at Mexico's shared border with Guatemala.
The surging demand for asylum forced Ramírez Silva to seek help from the National Guard to control the crowds. Troops in protective gear have been guarding the agency's office in Tapachula, Mexico City, which has been processing around 2,000 asylum applications every day in recent weeks.
According to Ramírez Silva, Hondurans, Cubans and Haitians make up about 80 percent of the asylum applications received by the agency. The agency had to ask the federal government for additional resources to handle the drastically rising number of applications. "Through August and September the numbers that have arrived to this Laureles site where the people solicit asylum have increased in a really drastic way," he added.
Panama revealed that over 350,000 migrants have crossed the treacherous Darien Gap along its shared border with Colombia so far this year. The authorities said the record number has already surpassed last year's figure of 250,000.
Mexico's immigration agency and aid groups have been offering basic amenities to asylum seekers at border camps along the U.S.-Mexico border. A majority of the migrants apply for asylum in Mexico in a bid to regularize their status as they make their way to the northern side of the U.S. border.
While their application is processed, asylum-seekers are required to remain in the state where they registered. If they try to move on, they face the risk of getting detained or deported at the hands of immigration authorities.
While asylum applicants have the right to work, many states don't have former jobs, and migrants end up working in the informal sector without safety and favorable conditions. According to a report by the United Nations High Commissioner for Refugees (UNHCR), children, pregnant women and people from the LGBTIQ+ community are some of the most vulnerable groups seeking safety in Mexico.
© 2023 Latin Times. All rights reserved. Do not reproduce without permission.