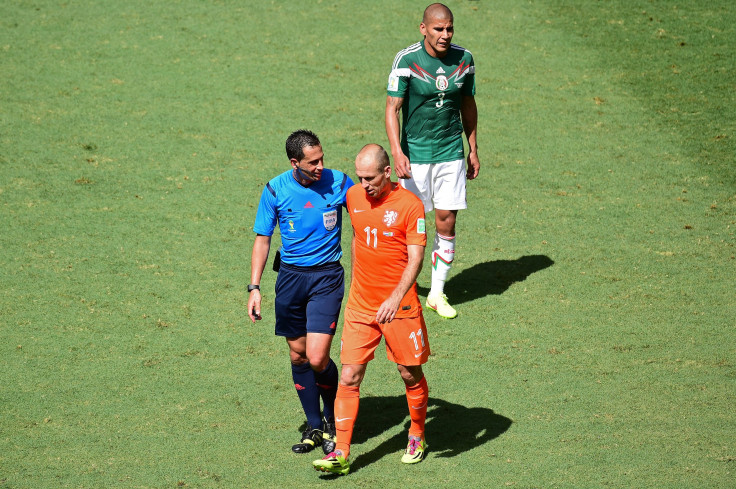 The most controversial referee in soccer has decided to hang up his whistle and ride off into the sunset. Portuguese referee, Pedro Proenca, a 16-year veteran of the sport of soccer and one of the most renowned officials in the sport announced his retirement on Thursday.
Proenca has refereed the 2010 Euro Cup Final between Spain and Italy, multiple UEFA Champions League Titles, the Confederation Cup, as well as the final stages of the 2014 World Cup in Brazil. Over the course of his prestigious career, Proenca refereed over 370 matches, including 101 international matches.
"I got to the highest level and I am very proud," Proenca said of his retirement. "I was privileged."
The Portuguese native who was born in Lisbon in 1970 also noted that being a referee in the sport of soccer was a very "physically demanding activity" and that he had "achieved his goals and objectives" that he made for himself when first becoming a professional referee.
Proenca will be most known for his controversial penalty call in the round of 16 during the 2014 FIFA World Cup. The match was between Mexico and the Netherlands in Fortaleza and it may have been one of the worst officiated matches we have ever seen.
There were two first half penalties that should have been called by Proenca. First, when Holland's Arjen Robben was wiped out by Hector Moreno in the box, and then when Mexico's Hector Herrera was through on goal and took a high boot from Ron Vlaar that ultimately knocked him out of the game. Proenca, who is familiar with dives and theatrics in his native Portugal, called no penalties on those plays, but did call a penalty in the waning minutes of the game on a play that seemed to be a blatant dive.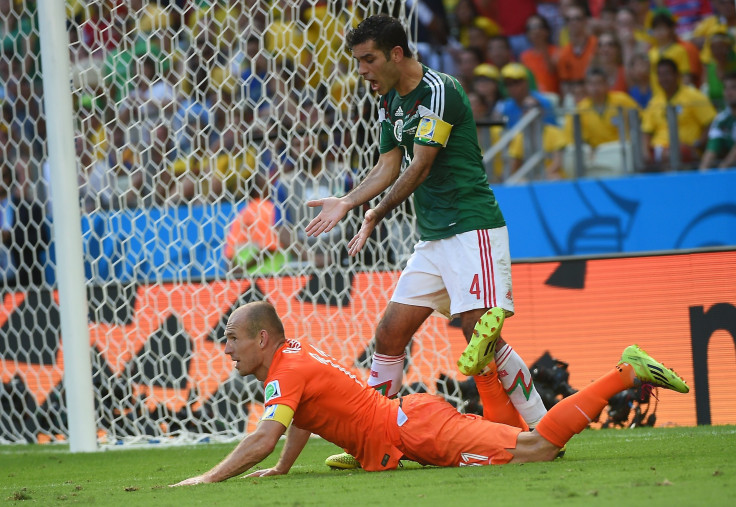 Captain Rafa Marquez made a poor defensive decision inside the box to the right of the net as Robben tried to make his way to the center. Marquez stuck his leg out to go for the ball and Robben used the opportunity to kick his legs out and fall face forward on to the pitch in an exaggerated and dramatic fashion.
Proenca fell for the theatrical fall and issued a penalty kick for the Netherlands which was promptly hammered home by Huntelaar and the Dutch won the game 2-1, breaking the hearts of the El Tri faithful. The incident sparked an international controversy as memes, jokes and the hashtag, #NoEraPenal dominated social media.
With Proenca's retirement, Mexicans may receive some satisfaction that he will be unable to referee any future El Tri matches saving them from more moments of heartache. However, nothing, even Proenca's retirement from the game can alleviate the pain from the moment we all screamed out "No Era Penal!"
© 2023 Latin Times. All rights reserved. Do not reproduce without permission.