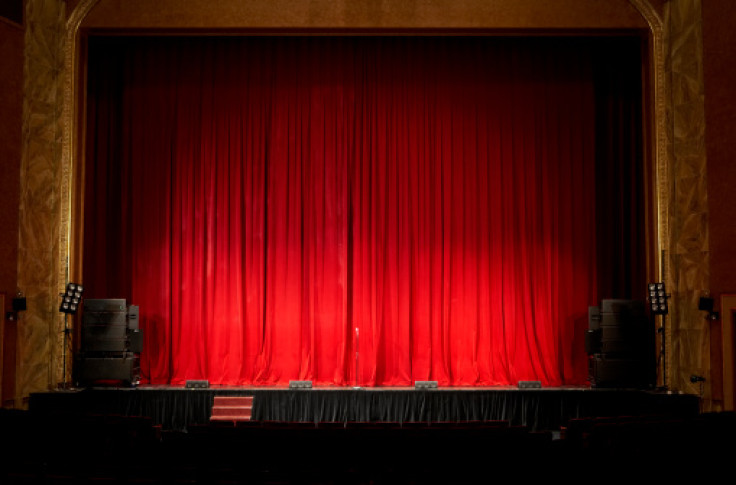 A captivating production centered around the romantic tale intertwined with Mexico's iconic flower of the dead will grace the stages of New York City.
The performance will showcase an ensemble of skulls, Catrinas, and dancing ghosts, accompanied by a blend of classical and contemporary music.
Scheduled to take place at Brooklyn Art Haus from Oct. 19 to Nov. 1, coinciding with the month-long celebration of the Day of the Dead, this tradition deeply rooted in Mexican culture has gained popularity in the United States.
During the media presentation on Wednesday, the show unveiled its grand opening with "Danse macabre" composed by Camille Saint-Saenz (1835-1921), an imaginative piece that envisions skeletons gracefully dancing at midnight.
Accompanying the enchanting music, giant ghost puppets and charro skulls adorned with elegant bows sway to the rhythm, played skillfully on the piano by Llewellyn Sánchez-Werner, who curated the entire musical selection, La Prensa Latina reported.
Sánchez-Werner, a California native with Mexican heritage, shared with EFE that he was raised in a household where the tradition of the Day of the Dead flourished. He described it as "a celebration filled with love and joy."
The 26-year-old New York-based pianist also expressed their intention to cater to a diverse audience, including children, by incorporating a mix of contemporary and classical music into the production.
The musical repertoire features popular songs such as "Bésame mucho" by Consuelo Velázquez (1916-2005), "Balada Mexicana" by Emanuel Ponce (1882-1948), "Jarabe Tapatío" by José de Jesús González Rubio, as well as Liszt's "Dante Sonata" 12.
The performance of "Bésame mucho" showcases the skulls of Xochitl and Huetzlin, symbolizing the union of the central characters in the love story that gave birth to the yellow flower of the dead, known as cempasúchil or marigold.
Xochitl dons a dress adorned with red flowers and a matching stole, while Huetzlin wears an elegant shirt and a green sequined bow with matching pants.
According to the narrative, the young Aztecs met as children and vowed to love each other eternally.
However, Huetzlin had to go off to battle and was fatally wounded. In her desperation, Xochitl pleaded with the sun god to reunite her with her beloved. The sun, touching her with one of its rays, transformed her into a flower, and soon after, a hummingbird arrived and perched at the center of the flower - it was Huetzlin.
In that moment, the flower bloomed with 20 petals, giving birth to the flower of the dead, as well as immortalizing their enduring love story, which is said to be as everlasting as the cempasúchil, shared Juanita Cárdenas, a skilled Colombian dancer and puppeteer.
Cárdenas, along with other dancers, skillfully manipulates the ghost puppets, while acrobat skulls also play significant roles in the show, making them integral elements of the performance.
© 2023 Latin Times. All rights reserved. Do not reproduce without permission.