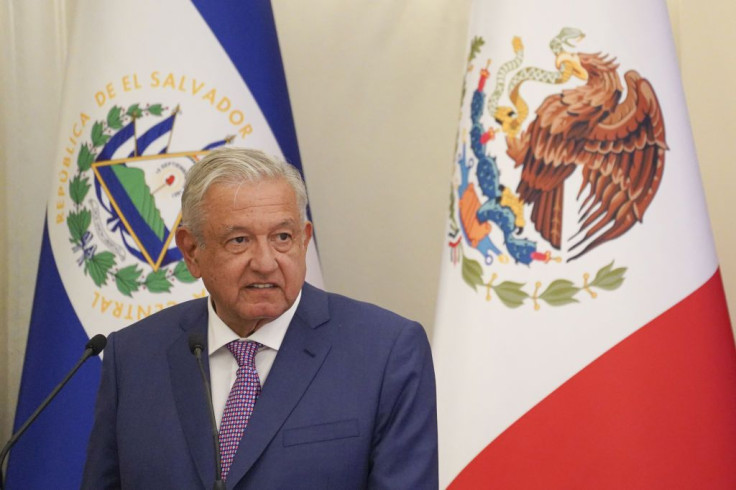 The failure to follow through on the 2021 Supreme Court decision that invalidated marijuana prohibition in Mexico is causing significant economic losses, according to prominent figures in the emerging cannabis industry.
The landmark ruling on Jun. 28, 2021, seemingly paved the way for full legalization; however, the legislation required to enact the legal framework for marijuana remains stalled in Congress.
Mexico's delay in legalizing cannabis hinders economy, costing $230 million annually, say industry leaders.
President Andres Manuel Obrador's mixed views on social issues and the economy have contributed to the hesitation.
While he holds leftist economic perspectives, he maintains conservative stances on certain social matters.
The president has expressed concerns about legal marijuana potentially serving as a "gateway" to more harmful drugs on multiple occasions.
Raul Elizondo, the creator and CEO of Hempmeds and co-founder of Mexico's Chamber of the Cannabis Industry, emphasized the pressing need for new laws.
Without such legislation, individuals and companies lack the means to obtain permits for importing, exporting, selling, and industrializing cannabis and hemp products.
"We have not advanced in the regulation of marijuana as such in Mexico" in the two years since the Supreme Court ruling, he told EFE.
CannabiSalud (Cannabis Health), the organizer of a recent conference in Cancun focused on the marijuana industry, highlights data from consultants Statista that indicate Mexico could generate an annual turnover of $230 million through a legal and regulated cannabis market.
However, the delay in implementing the necessary legislation is causing Mexico to forgo these economic opportunities.
Raul Elizondo, a key industry figure, draws attention to the untapped potential in the hemp sector.
He points out that Mexico is squandering the opportunities presented by the United States-Mexico-Canada Agreement (USMCA).
"Our two principal trade partners have legality regarding the planting of hemp," he said.
But the main consequence of lawmakers' reluctance to pass legislation is that "people remain unable to exercise their rights," Elizondo said. "People continue to be arrested for minimal amounts of cannabis that are for their personal use.
While medical marijuana is fully legalized in Mexico, there is a growing concern that not enough has been done to harness its maximum potential.
Denyse Espinosa, a partner at Revolucion con Flores (Revolution with Flowers), a company dedicated to fostering the growth of the Mexican cannabis industry, highlights this issue.
Revolucion con Flores views Mexico's role as a co-host, alongside the United States and Canada, of the World Cup 2026 as a unique opportunity to position the country as a destination for medical marijuana tourism.
"So here is a great opportunity that I think nobody is seeing, or very few people, that permits us to generate research and education, and that is the first step that has been taken by the countries that regulated it," she said.
However, without comprehensive legislation, the full benefits of this potential market may not be realized, La Prensa Latina reported.
Espinosa emphasizes that without appropriate regulations, Mexico's cannabis industry runs the risk of being dominated by large corporations rather than fostering a thriving ecosystem of small and mid-sized domestic firms.
"Cannabis is not something that cures (illness), but it helps to reduce some symptoms. I believe that that can also be applied to society, and we are losing the opportunity to create a completely different Mexico, a Mexico with a love of medicinal plants, of respect, of mental health," she said.
Legislative measures are necessary to ensure a level playing field, promote fair competition, and provide opportunities for local businesses to flourish in the emerging cannabis market.
© 2023 Latin Times. All rights reserved. Do not reproduce without permission.