Even as Mexico, like the rest of the world, remains in coronavirus lockdown, its homicide rate still continues to rise to new records. In fact, March 2020 became the nation's most murderous month and the percentage in April is, more or less, the same.
To combat the situation, Mexico's President Andrés Manuel López Obrador has issued a decree on May 11, deploying Mexico's armed forces for policing duties in the nation, something which human rights groups are very concerned about.
The decree is proof that even though the soldiers and marine have been accused of human violations many times, López Obrador continues to depend on them for policing duties.
"In effect, the army and navy are going to be handling police duties until 2024," said Santiago Aguirre, director of the Miguel Agustín Pro Juárez Human Rights Centre in Mexico City. "[Both] have a long history of not being accountable, especially in cases of serious human rights violations."
The decree is a reflection of the state of public security in Mexico as cases of violence keep increasing in the absence of a properly equipped police force that would be able to tackle powerful criminal organizations and activities. And such a scenario, human rights groups are afraid that the President is busy militarizing the nation, which is the stark opposite of what he had promised when he had ascended to power in 2018.
But supporters of the president have rubbished the concern, adding tas per the laws, armed forces can be called upon for up to five years.
"You cannot train people fast enough at the national guard academy and the (state) governors are still unwilling to develop their own state police forces," said Rodolfo Soriano Núñez, a sociologist in Mexico City. "It is a response to a double issue: the national guard is not really achieving its goals and the crime numbers are again off the charts despite the pandemic."
"[His] dependence on the armed forces is growing, and steps to get them off the streets by 2024 are not being taken," said Falko Ernst, senior Mexico analyst at the International Crisis Group.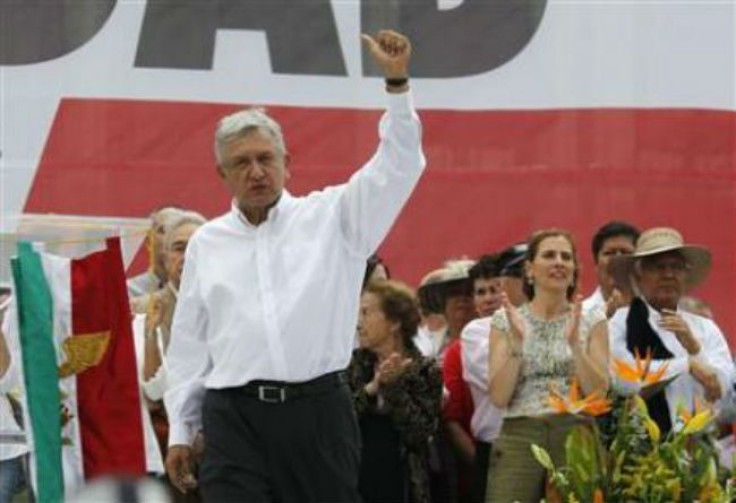 © 2023 Latin Times. All rights reserved. Do not reproduce without permission.