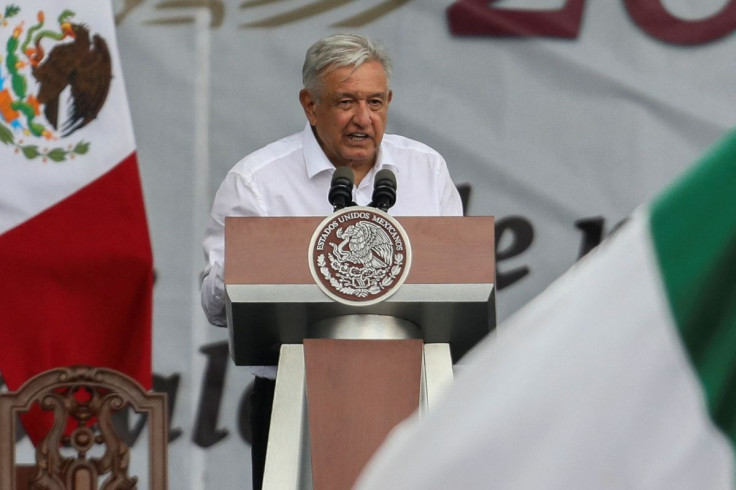 In an effort to improve investment opportunities and stem migration, Mexico's President Andres Manuel Lopez Obrador has proposed infrastructure training programs for migrants to work in the southern part of the country.
Obrador said the migrants can be trained for jobs like metal-work and welding even if they were trying for a limited slot for travel authorization to America, Bloomberg reported.
Getting a slot for travel authorization to the U.S. is not easy. According to the U.S. Citizenship And Immigration Services, the U.S. government may grant advance travel authorization to up to 30,000 people who are not citizens every month. This is to seek parole on a case-by-case basis under the processes for Venezuelans, Cubans, Haitians and Nicaraguans.
Citizens of Haiti, Cuba, Venezuela and Nicaragua are qualified to apply for the temporary parole program in America. But they need to have a sponsor, and are required to undergo a thorough background check. This is a process the Mexican President said they could conduct from his country.
Obrador noted more laborers could work on public projects such as the Trans-Oceanic Corridor and the Maya Train. These key public projects are already underway, and he is seeking to finish them before his term ends in September 2024.
The president did not give a timeline for when these centers would be constructed; however, he said his country needed qualified workers because "it has a lot of public investment and foreign investment, and there is a demand for workers," reported Yahoo.
This comes after Reuters reported in May that Mexico would come up with a program to give people of Central America temporary visas. This would allow them to work on public infrastructure projects.
At the time, Obrador said, "We need a workforce for these projects, especially if it's skilled labor. We will guarantee them one year."
Details on how many visas would be given or which projects were valid were not revealed.
For long, the president has pushed for investment in Central America to stem the migration of many people every year. They flee their homes in Honduras, Guatemala and El Salvador due to poverty and violence.
Obrador also has plans to boost development in the impoverished southern region of Mexico, which is located near the border it shares with Guatemala.
© 2023 Latin Times. All rights reserved. Do not reproduce without permission.