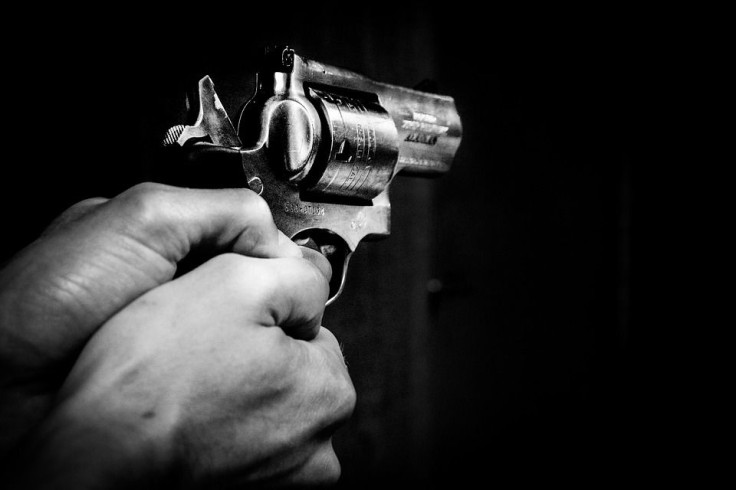 The execution-style killing was captured on camera, with the video also showing many Miami spring breakers bolting Sunday.
It was the second deadly shooting that took place at the popular party destination over the weekend, reported New York Post.
The shocking video shows vacationers walking underneath umbrellas around 3.30 a.m. when a man armed with a gun starts shooting. Tourists look startled and can be seen covering their heads as they run from the gunshots.
Then a victim is seen falling to the ground as the attacker continues shooting at him. The gunman then runs away from the area.
Later, Miami Beach police identified the suspect as 24-year-old Dontavious Leonard Polk, who is from Fort Lauderdale.
He was charged with first-degree murder in the shooting that happened near 11th Street and Ocean Drive, reported 6 South Florida.
Police said that the suspect was walking with three more men along the sidewalk in the 1000 block of Ocean Drive. Then he slowly approached the victim, took out a gun from his waistline, and fired at him many times. The victim then fell to the ground, and the video showed the person bleeding on the ground.
The victim, whose identity wasn't released, was taken to Ryder Trauma Center, but he died. Another person was injured in the shooting, but is expected to recover.
Two days before the incident, a man died and another was injured when gunshots were fired. The gunshots sent masses running in fear from clubs and restaurants into the crowded streets.
Police found four guns at the scene and arrested one person, whose details haven't been shared.
After the violence, Miami Beach officials declared a state of emergency and also imposed a curfew beginning Sunday night.
The curfew was until Monday 6 a.m, but an additional curfew is likely to be put in place till March 27, reported CBS News.
The restriction mainly affects South Beach, which is the most popular party location for spring breakers.
On Sunday, Miami Beach Mayor Dan Gelber said that the city was left with little choice in implementing a curfew. It was due to the sheer number of guns and swarms of people crowding the city.
He said that they don't ask for spring break in the city, and that they "don't want spring break in our city." He shared that it's "too rowdy, it's too much disorder and it's too difficult to police."
© 2023 Latin Times. All rights reserved. Do not reproduce without permission.