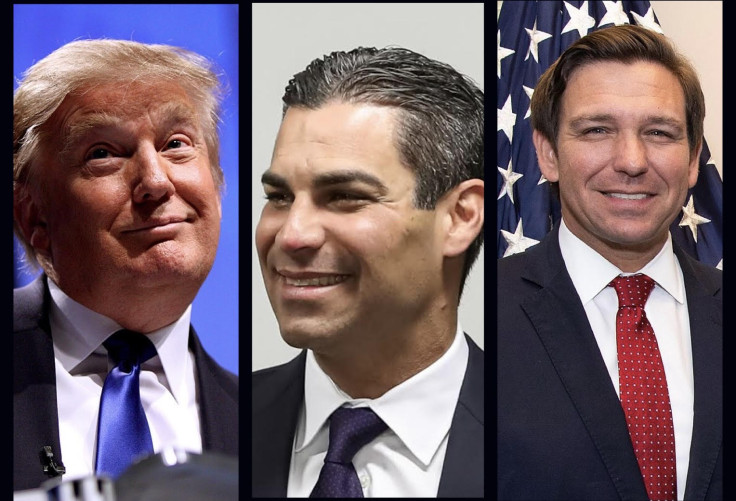 Maimi Florida's Mayor Francis Suarez filed paperwork Wednesday to enter the 2024 presidential race.
He will be the only Hispanic candidate in the race. He is also expected to make a speech Thursday at the Reagan Library in California.
What does this mean for Latinos?
The 45-year-old candidate brings mixture emotions to some Latinos.
"I don't know really," University of Texas of Rio Grande Valley student Brittnany Sanchez said.
Sanchez is s Junior and is majoring in Political Science.
"Knowing he will be the only Hispanic so far running in the 2024 presidential race is great," she said. "But at the same time, he is joining Trump and DeSantis and well you know, how we [Latinos] feel about them."
"This Thursday I'm giving a big speech- I'm a different kind of candidate: I'm Hispanic, from a new generation, I'm focused on creating a US that can face today's dynamic economy,' he originally said in Spanish during an interview with Noticias Telemundo.
This is a very monumental and historical moment for the Hispanic community.
With a Hispanic leader, the Latino community can finally feel heard and acknowledge, fighting off the common stereotypical reputation of Hispanics.
Besides Suarez, Republican Senator Ted Cruz and Marco Rubio both had a legitimate shot at becoming the nation's first Hispanic presidential nominees.
He told CNN that if he does decide to run, that he will be "starting a new chapter," despite "looking" and "speaking" a little different.
It is common for Hispanics to be treated differently, as they are minorities. But one thing the mayor did emphasize, is that him looking any different will not make a difference for what he believes in.
Suarez will joining two Republican candidates, former President Donald Trump, and Florida Gov. Ron DeSantis, who announced his run late last month.
What does this mean?
If Suarez is joining Trump and DeSantis, could this be a good or bad thing for the Latino Community?
© 2023 Latin Times. All rights reserved. Do not reproduce without permission.