A Michigan police officer, who was seen on video shooting a black man in the back of the head minutes after a traffic stop, has been charged with second-degree murder.
Christopher Schurr, a Grand Rapids police officer, shot and killed 26-year-old Patrick Lyoya on April 4, following an intense physical struggle after he pulled him over along a Southeast Grand Rapids street for allegedly driving a car with a license plate not registered to the vehicle.
The final chilling moments were captured by a passenger in the car.
In the video, Lyoya, a native of the Democratic Republic of Congo, steps out of the car, appearing confused, Schurr, who is white, demands his license and registration.
Lyoya starts to walk away as the officer asked him to produce a driver's license.
The officer quickly caught up to Lyoya, and the two wrestled across a front lawn over the officer's taser.
Schurr fired a single shot into the back of Lyoya's head while he was unarmed and on the ground, video shows.
"The death was not justified or excused, for example, by self-defense," Kent County prosecutor Chris Becker said Thursday, adding that the accused officer had turned himself in and was scheduled to make a court appearance on Friday.
Defense lawyers said the shooting was "an unfortunate tragedy" during a volatile situation.
"Mr. Lyoya gained full control of a police officer's weapon while resisting arrest, placing Officer Schurr in fear of great bodily harm or death," Matt Borgula and Mark Dodge said in a written statement.
Becker's decision came more than two months after the fatal shooting.
"Based on everything [the detective] has provided to me I've made the decision to charge Christopher Schurr with one count of second-degree murder," announced Becker.
"Second-degree murder is a felony offense is punishable by up to life in prison with the possibility of parole."
Schurr is a seven-year veteran of the Grand Rapids police force.
Lyoya's father, Peter Lyoya, said he hoped the charges would serve justice for his son.
"We strongly believed there was no justice in America, until today," he said. "What I want is the final justice for my son."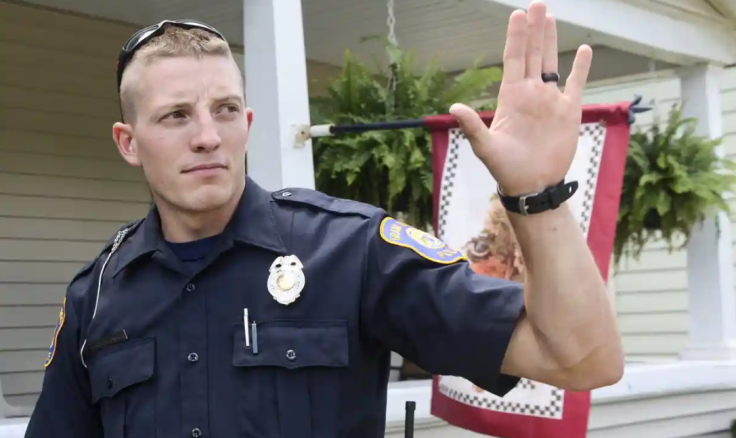 © 2023 Latin Times. All rights reserved. Do not reproduce without permission.