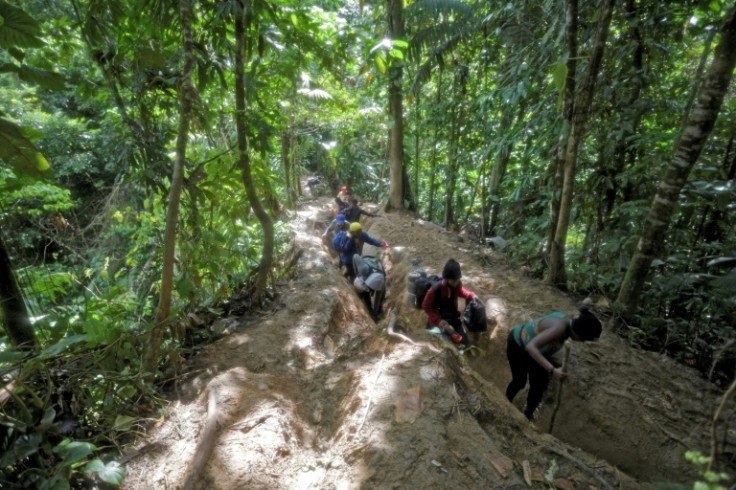 Panama announced on Monday that more migrants have crossed the Darien Gap, the hazardous jungle area separating Central and South America, so far this year than in all of 2022.
Despite its dangers, the 165-mile (265-kilometer) Darien Gap along the Panama-Colombia border has become a key corridor for migrants heading from South America to the United States.
As of Sunday, 248,901 migrants have walked through the treacherous route, Maria Isabel Saravia, Panama's deputy director of migration, told a news conference.
That figure exceeds last year's total by more than 600 people, and is approaching double the total of 133,000 in 2021.
Panama Public Security Minister Juan Manuel Pino warned that the number passing through the Darien Gap could reach 400,000 by the end of the year.
Along the journey are wild animals, rivers and criminal gangs who rob migrants or demand money to guide them through the jungle.
Panamanian authorities do not know the exact number of migrants who die in the dense jungle area, with many deaths unreported.
Just over a fifth of the migrants recorded so far this year are children and adolescents, half of whom are five years old or younger, Saravia said.
More than 100,000 of the migrants were Venezuelans.
Also passing through the route were roughly 33,000 Haitians, 25,000 Ecuadorans and 8,500 people from China.
The United States warned months ago that it would not allow access to anyone who crossed into Panama without proper authorization.
© 2023 Latin Times. All rights reserved. Do not reproduce without permission.