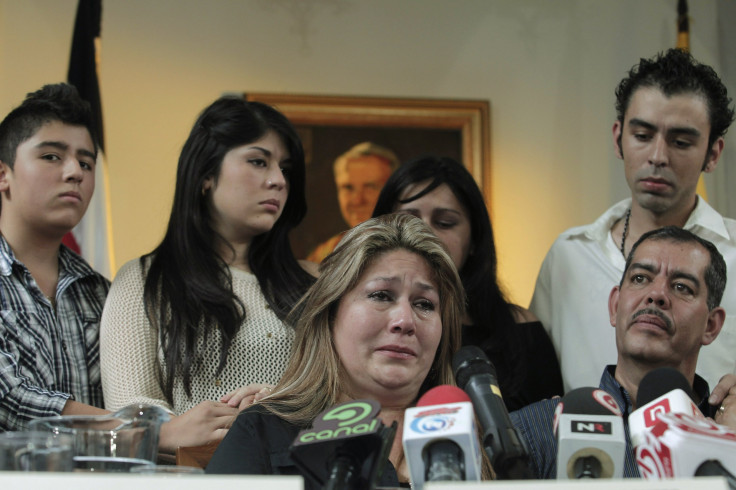 Floribeth Mora of Costa Rico was bedridden from an aneurysm in April 2011 when she was miraculously healed by a photograph in a newspaper of Pope John Paul II, the Polish pontiff who led the Catholic church from 1978 to 2005. Now dubbed "Miracle Woman," Mora has recounted her experience, stating that the image of the pope told her to "stand up" and not be afraid.
Mora's miraculous recovery has been certified by the Catholic Church as a miracle -- and as such, Pope John Paul II will be earning sainthood on Apr. 27 --and has not only saved the 50-year-old's life, but given her a new one. In Costa Rica, Mora has earned celebrity status by becoming a symbol of faith.
In fact, her popularity is such that local and international believers visit her in home and she is invited to as many as four Masses a day. Those who are faithful have also given her letters to give to the current pontiff.
"With all of this going on I appreciate having my own business because if I had a boss, they would have already fired me for missing so much work," said Mora to The Associated Press.
Here are four fast facts about Floribeth Mora:
1. Mora has suspended her late-in-life law studies and much of her work for her family security business to dedicate herself full-time to her role as a symbol of faith for many in Costa Rica.
2. There are many who are skeptical of her healing, but Mora ignores them. She told the AP: "Everyone can think what they want. What I know is that I am healthy."
3. Floribeth Mora was born to a shoemaker and a seamstress in a tough neighborhood south of San Jose in Costa Rica.
4. Mora lives with her husband, retired police officer, and has three children and several grandchildren.
© 2023 Latin Times. All rights reserved. Do not reproduce without permission.