The body of a missing 32-year-old woman who worked as a bartender in Minnesota was discovered by police at the property of a man with who she was reportedly seen last with. The woman was shot in the head and buried in a shallow grave at a property in Athens Township by Isanti County Sherriff Police.
The woman, identified as Amanda Jo Vangrinsven, was reported missing in early August. She worked as a bartender at the VFW Hall but allegedly became noticeably intoxicated.
Aware of this, the male suspect identified as Richard Melvin Peterson, allegedly offered her a ride home. Her co-employees offered to drive her home but the 37-year-old man insisted on doing so.
Instead, Vangrinsven and Peterson moved to another bar. Witnesses already felt something off on Peterson, some even sharing that the 37-year-old man would often stare at female employees when he was drinking.
Co-workers got even more worried when Vangrinsven did not show up for work the following day. Her car was also still at the VFW parking lot. As stated on a GoFundMe page put up when she was missing, it was out of character for Vangrinsven not to report for work.
It was at this point that police were informed about the missing bartender and executed a search warrant on Peterson's home in Athens Township. It was here where they unearthed the body of the 32-year-old woman who was found shot in the head. She was buried in a shallow grave on the property per reports.
Peterson was arrested last Tuesday and booked into the Isanti County Adult Detention Center on a probable cause murder hold. He was not formally charged and it remains unknown if he had an attorney who could speak on his behalf.
He continues to be held at the Isanti County Adult Detention Center as investigation on the case of Vangrinsven continues. The family of the 32-year-old woman can only wait and grieve at the demise of Vangrinsven.
"There is no way to know the correct way to navigate such unexpected and horrific events. The grief is overwhelming and the unanswered questions and influx of information even more so," a statement from Vangrinsven's family read.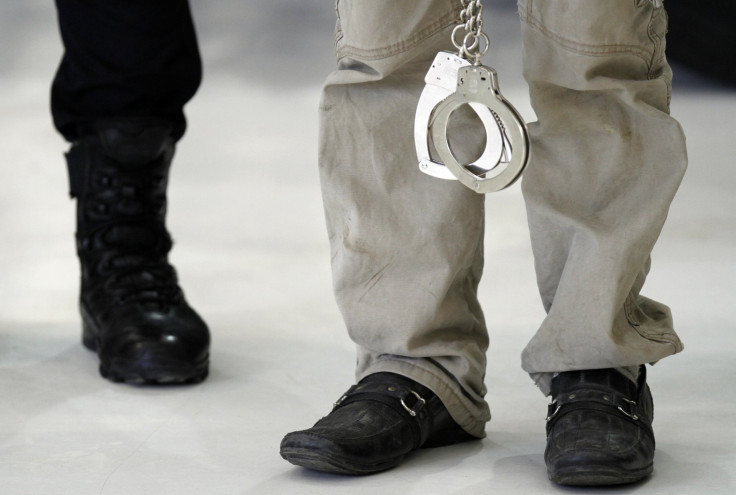 © 2023 Latin Times. All rights reserved. Do not reproduce without permission.