A three-year-old boy who was reported missing by his mother a week ago was found dead inside a burned-out car in Portugal on Sunday, Nov. 7. His father's body was also found nearby, authorities said.
Portuguese police had been searching for the boy, named Tasso. since Nov. 1 after his British mother reported him missing.
Tasso's charred body was found on Sunday morning inside a burned-out car, parked near the village of Santa Margarida da Serra, a remote mountainous area about 80 miles south of Lisbon.
The lifeless boy of his German father, named by Portuguese media as Clemens Weisshaar (44) was found nearby with a single gunshot wound to the head.
The autopsy results were being awaited to confirm the exact time of the deaths and the cause of the boy's death, however, local sources reported the pair had been dead for around two days.
According to the police, Weisshaar, a well-known fashion designer and architect, who is originally from Munich, had moved from London to Portugal in 2020 with his then partner, fashion stylist Phoebe Arnold.
Jornal de Noticias, a Portuguese newspaper, reported that the couple had been dating since at least 2016 and were married but separated in July, after which Arnold moved to Lisbon with her son.
The child did not have any direct contact with his father for several weeks, the outlet reported.
However, at the end of October, Weisshaar went to Lisbon to meet his son. He promised the boy's mother to return his son on Nov. 1, after spending some time with him.
When they did not show up on the promised date and repeated attempts to contact them failed, the mother raised the alarm.
The bodies of the father and son were found on a piece of land that the couple had bought and intended to build a house on.
Investigators believe he may have killed his son, then set the car ablaze with the child's body inside before turning the gun on himself.
"It's a very upsetting situation and we don't want to talk about it," Arnold's mother, who did not wish to be named, told MailOnline.
"I'm sorry, it's too distressing."
The Portuguese Judicial Police are investigating the deaths.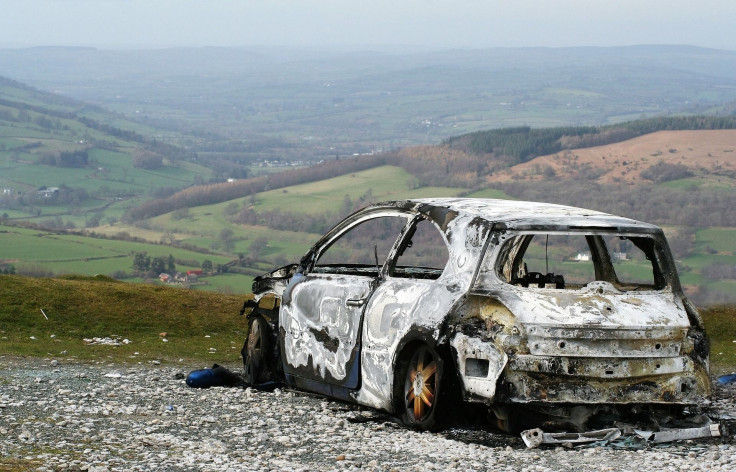 © 2023 Latin Times. All rights reserved. Do not reproduce without permission.