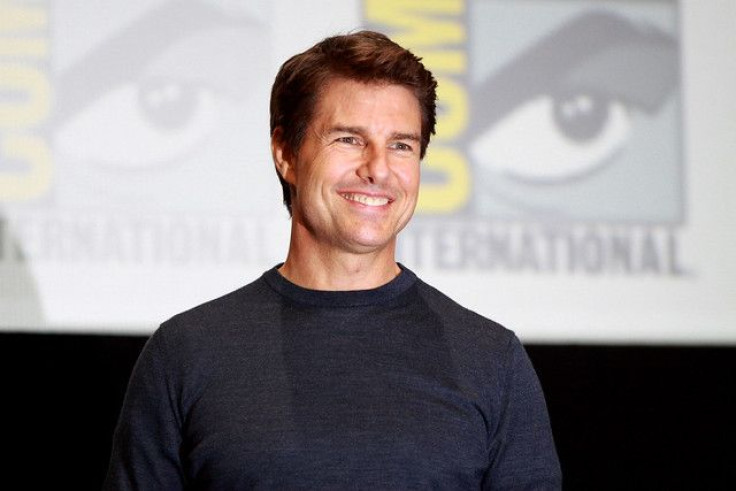 Some know Hollywood star Tom Cruise for his abrasive perfectionism and others for his deep involvement with the Church of Scientology. But the actor prefers to stay focused on his projects and that leaves plenty of room for gossip about his personal life.
Ahead of the release of "Mission: Impossible – Dead Reckoning Part One," director Chris McQuarrie opened up about the 61-year-old actor, known for his high-flying stunts.
The director talked about his friendship of almost two decades with Cruise during an interview with the Sunday Times.
Apart from directing the last three "Mission: Impossible" movies, McQuarrie has produced the blockbuster "Top Gun: Maverick," also starring Cruise, reported CNN.
He said that when they first met in 2006, he asked Cruise to share the "weirdest story you've heard about yourself."
The director shared that Cruise just laughed and said that the "greatest myth about him was that people on set 'were not allowed to look me in the eye.'"
The director has always had good words to say about Cruise, who was seen getting frustrated on set in 2020. McQuarrie and actor Simon Pegg defended Cruise by calling him a fun-loving and thrill-seeking person, according to New York Post.
While people saw a celebrity yelling, the director and Cruise's co-star saw a man who was devoted to keeping cinema alive during the pandemic.
Pegg said that people can argue that "cinema is frivolous, but it's not." He thinks that cinema helps to bring people together at a time people are pulling apart. And that just added to Cruise's determination to "put people in a room together. The power of cinema is, for him, precious, and it's vital we sustain it."
As for picking an audience for a film, McQuarrie said that the Hollywood star wants to reach as many people as he can.
He said that there is an "outsized importance" placed on Oscars, and that films that not many people are going to see. The director feels that there is a wedge that has been driven into the industry. "Are you an artist or an entertainer? Tom doesn't see them as mutually exclusive."
"Mission: Impossible – Dead Reckoning Part One" is set to thrill his fans when it hits screens this Wednesday.
© 2023 Latin Times. All rights reserved. Do not reproduce without permission.