Bryan Reynolds of the Pittsburgh Pirates is coming off a good season and is under contract with the MLB team until 2026. Regardless, it appears there is growing interest in the 27-year-old with reports that the Pirates are in discussions with the San Diego Padres.
The talks were reported by Bob Nightengale of USA Today. He claims that the Padres have engaged in talks with the Pirates this spring in an attempt to possibly secure the serves of the 2021 All-Star.
As to who the Pirates may offer in exchange, he went on to point out the pitching depth of the Padres. Among the names said to be included in discussions are Chris Paddack and Ryan Weathers.
Despite the alleged negotiations, Dejan Kovacevic has rebuffed the report and said that the Pirates have no plans of trading Reynolds and are merely listening. He adds that this is only normal and is nothing out of the ordinary.
"This is a repeat from two weeks ago, and I don't want to keep doing this every time something else pops up, but hey: The Pirates aren't trading Bryan Reynolds. Not guessing at this. They're listening because every team listens. Happens literally all the time with most everyone," the sports scribe said.
Hence, the level of interest of the Padres may be nothing out of the ordinary. The Pirates have been known to land top talent from the MLB Draft but end up losing them at some point.
Pittsburgh has been criticized for employing a never-ending rebuilding process and Reynolds could be the latest player to exemplify that. Nothing is set in stone right now on what the future holds for the 27-year-old outfielder.
But unless the Pirates stress that they are sticking with the rising MLB star, his tenure in Pittsburgh may be cut at some point.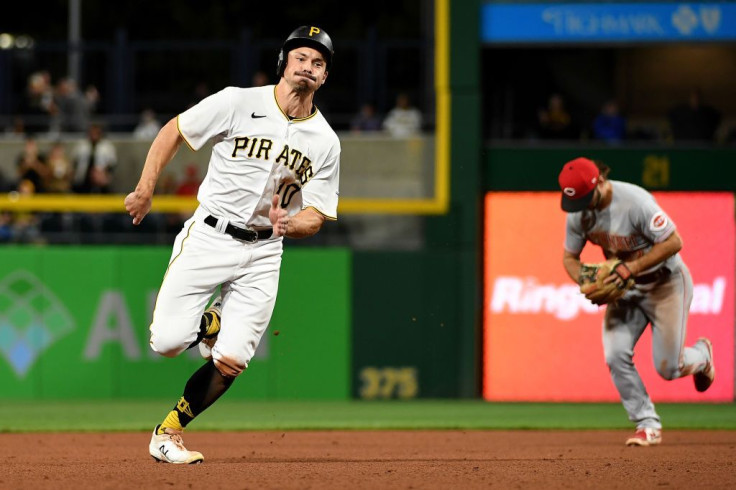 © 2023 Latin Times. All rights reserved. Do not reproduce without permission.