The San Diego Padres are going for broke as far as their World Series title aspirations are concerned. And given their recent moves, they could be at the cusp of doing so.
Juan Soto was a huge name in the MLB scene that most had anticipated being on the go. The answer to that was officially addressed following reports that the 2019 World Series champion was dealt along with Josh Bell to the San Diego Padres by the Washington Nationals as reported by Jon Morosi of the MLB Network.
In return, Washington received first baseman/DH Luke Voit and left-handed pitcher MacKenzie Gore along with prospects CJ Abrams, Robert Hassell III, James Wood and Jarlin Susana.
Soto was one of the best players at the MLB trade deadline. He has been compared to Ted Williams since he entered the league at the age of 19. So far, he has a .427 on-base percentage and 119 homers in five seasons.
The 23-year-old is coming off a so-so year. He has not seen many pitches to hit for a bad Nationals team, but he still has a .894 OPS and 21 homers, NBC Sports reported.
Washington tried to keep Soto in the fold but the reported $440 million offer was thumbed down by the "Childish Bambino." This was after the Nationals spent years trying to lock up the two-time All-Star to a new pact.
This was the latest development on the end of the Padres after trading for the closer, Josh Hader.
"We definitely have the talent, and we have the team to do it," said star shortstop Fernando Tatis Jr. "Now it's up to us to put the work out there and make it happen."
Eric Hosmer was reportedly supposed to be part of the deal. But this did not push through after the first baseman refused to waive his no-trade clause, MLB.com reported.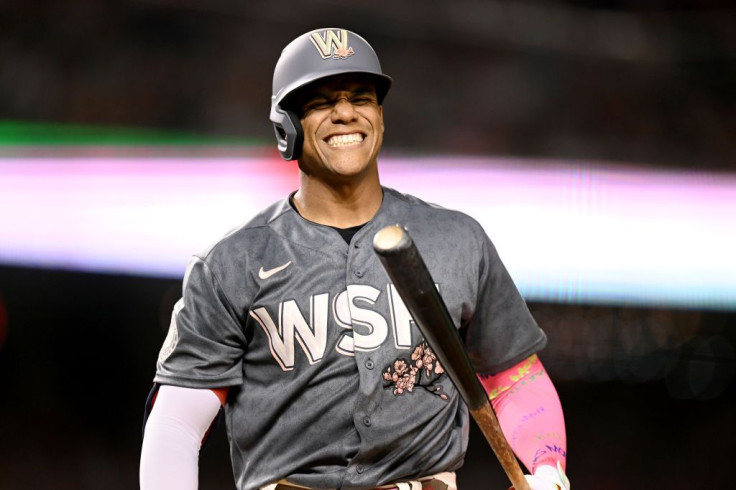 © 2023 Latin Times. All rights reserved. Do not reproduce without permission.