The New York Yankees know they are on the clock to figure out how to keep Aaron Judge. And it appears they are ready to keep the 29-year-old right fielder although not on a long-term lease.
According to a report from Ryan Chichester of WFAN, the Yankees are ready to pay Judge around $30 million annually. However, they are reluctant to do so beyond six or seven years.
So while the money would be lucrative, it appears the only thing left that needs to be settled is the length of the deal. Although there is progress on the Yanks' plans for Judge, the next order of business is figuring out how long the contract of the three-time All-Star will be.
Judge is eligible to become a free agent at the end of the MLB season and made it clear that he does not want to negotiate a new pact once the regular season begins.
Hence, New York is on the clock and needs to work on the contract in one week. It remains to be seen if the Yankees can pull off something.
Considering however that Judge is a well-established player and is known to be one of the MLB's power-hitters, the effort appears to be worth it. He hit 39 home runs in 2021.
Another thing going for the Yankees is that Judge appears willing to stay in New York, the New York Post reported. However, that will still depend on whether both sides can agree to a deal. The money issue appears to be fine and what remains left unsettled is the length of tenure of the contract.
Unless the Yankees seal the deal with the outfielder, there is also a chance that some other MLB team picks him up. For some of his teammates such as DJ LeMahieu, it is something unimaginable.
"I can't imagine him anywhere else," he said. "I don't think anyone could. I don't want to even think about it."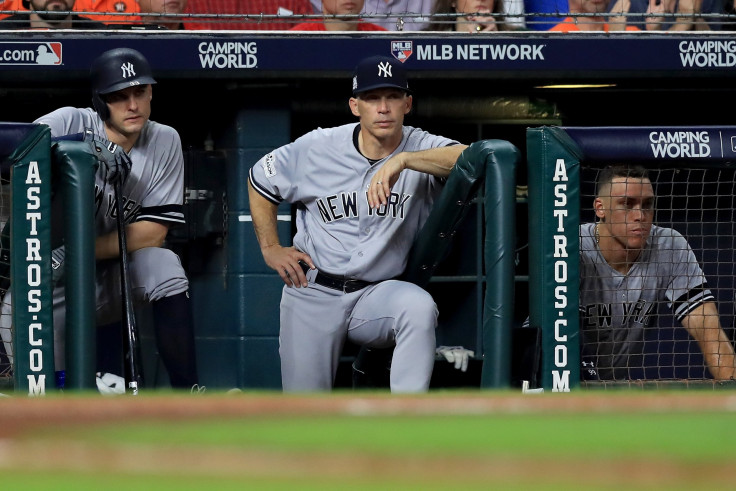 © 2023 Latin Times. All rights reserved. Do not reproduce without permission.