The New York Yankees and Aaron Judge failed to seal a new contract, meaning this MLB season could be the last for the three-time All-Star.
The two sides had until the opening day to agree to a contract but the offered deal by the Yankees was not acceptable to the camp of Judge.
According to NBC Sports, the Yankees offered an eight-year contract worth $230.5 million to $234.5 million, the difference to have been determined in arbitration for this year's salary.
Unfortunately, the representatives of Judge wanted something different. They wanted a nine-year deal over the average annual value of Los Angeles Angels outfielder Mike Trout's contract, which comes to $319.6 million according to a person familiar with the negotiations.
Hence, the 2017 AL Rookie of the Year is eligible to become a free agent after the coming World Series.
"We obviously had an extended conversation over the last three weeks or so with Page Odle and I – I actually had a conversation with Aaron Judge briefly, as well, but we were unsuccessful in concluding a multiyear pact," Cashman said. "Obviously, our intent is to have Aaron Judge stay as a New York Yankee as we move forward, and I know that's his intent, as well, which is a good thing."
However, all is still not lost. Cashman expects talks to resume after the season. Judge will not be free to negotiate with all teams until the sixth day after the World Series.
It remains to be seen what the Yankees can come up with to retain Judge. However, his teammates are hoping for the best for the 29-year-old right fielder.
"He's probably the biggest leader in that room, and he's an amazing player that wants to go out and be great and wants nothing more than to be a part of a championship club. And there's no doubt in my mind, whatever the outcome is, nothing will change in the way Aaron goes about things," Yankees manager Aaron Boone quipped.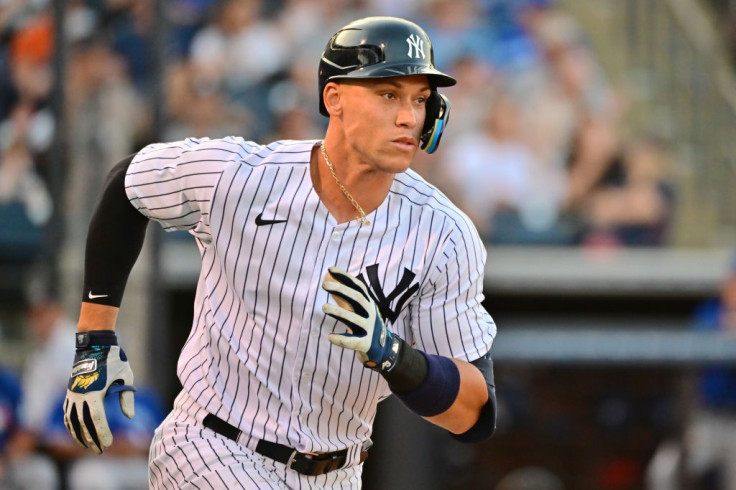 © 2023 Latin Times. All rights reserved. Do not reproduce without permission.