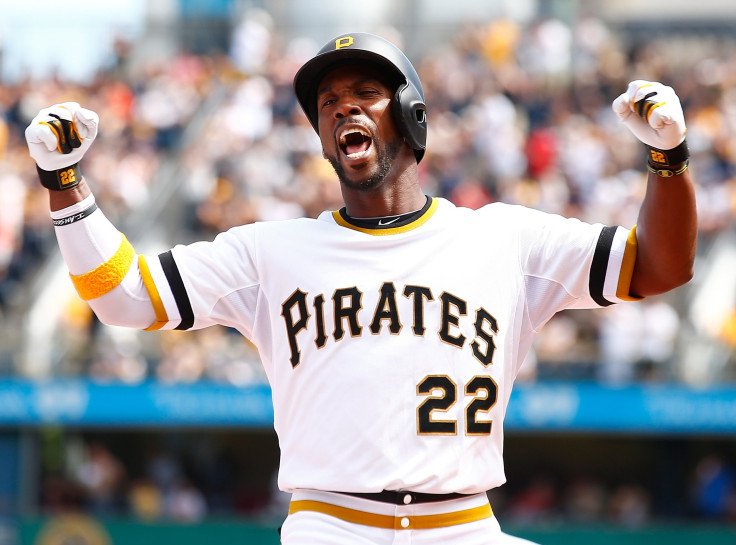 One of the big name players who could be on the move this offseason is Pittsburgh Pirates outfielder Andrew McCutchen.
According to ESPN, the Pittsburgh Pirates and Washington Nationals have been in contact with one another about a trade that could send McCutchen to the Nationals. McCutchen has been involved in numerous trade rumors this offseason already. The Nationals were also one of the teams in hot pursuit of Cuban out-fielder Yoenis Cespedes, but he chose to re-sign with the New York Mets on a four year deal worth $100 million.
McCutchen is a very talented player who won the National League Most Valuable Player Award in 2013, but he has been showing signs of age. McCutchen's batting average has declined five consecutive years. McCutchen is currently under contract with the Pirates until the end of the 2018 season. The Pirates have a team option that year regarding McCutchen's contract.
The Pirates missed the playoffs last year after posting a disappointing 78-83 record. Getting value for McCutchen now could be a wise move considering his contract status and the fact that the Pirates have other areas that they must improve upon.
McCutchen's batting average may be on the decline, but he still has value. He did hit a solid 24 home runs last season, and he can make plays in the field. McCutchen could be a good fit on the Nationals, who are still trying to figure out how to win when it matters most.
© 2023 Latin Times. All rights reserved. Do not reproduce without permission.