A coronavirus vaccine developed by American biotech company Moderna Inc. will enter the final stage of its clinical trial in July. The goal of the trial is to prevent symptomatic cases of COVID-19.
On Thursday, the company announced that they are on track to kick-start the third stage of the trial next month to prove if the experimental vaccine can provide protection against the new coronavirus. The Massachusetts-based company will test the vaccine on 30,000 healthy volunteers.
Moderna said the final stage will allow researchers to observe whether the coronavirus vaccine is more effective in preventing COVID-19 than a placebo and whether it can prevent infection with the new coronavirus that causes COVID-19. While the primary goal of the study is to prevent symptomatic COVID-19, its secondary goal is to prevent severe cases of the disease.
Moderna has already selected the 100 microgram dose of the vaccine for the late-stage study. If the trial goes well, the company will manufacture about 500 million to 1 billion doses of the vaccine each year starting 2021. The company will deliver the vaccines in collaboration with Swiss drug maker Lonza.
Moderna has received $483 million in U.S. government funding for the conduct of the study. On May 18, the company announced its initial results among eight participants from the first phase of testing. The Food and Drug Administration (FDA) has approved the framework for the study in collaboration with the U.S. National Institutes for Health (NIH).
Moderna's experimental coronavirus vaccine is a global frontrunner, alongside the vaccine being developed by Oxford University in collaboration with AstraZeneca. Researchers from Oxford have already launched their first large-scale trial on 10,000 volunteers and are expecting results to be available by September.
Moderna is one of the five companies that Donald Trump is betting on to deliver a coronavirus vaccine "at warp speed."
At least 7.36 million people around the world have tested positive for COVID-19 since January. Of this number, 416,000 have already died from the disease.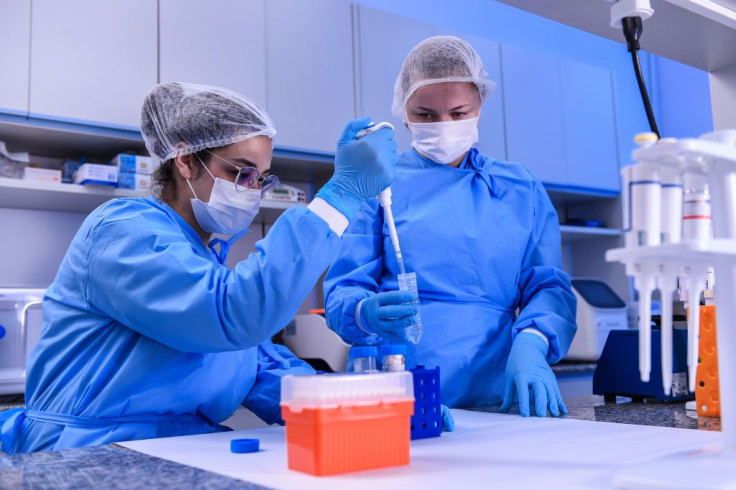 © 2023 Latin Times. All rights reserved. Do not reproduce without permission.