A new COVID-19 vaccine developed by the U.S. biotechnology firm Moderna has entered Phase II of clinical trials, which involves testing it on humans.
Modern's COVID-19 vaccine is one of the most anticipated products, which is expected to receive a fast-tracked approval from the U.S. Food and Drug Administration (FDA) if it shows positive results in Phase II clinical trials and subsequently, Phase III.
The company revealed in a statement that it has received further clearance from the FDA to push its COVID-19 vaccine candidate mRNA-1273 into a Phase II trial.
" The imminent Phase II study start is a crucial step forward as we continue to advance the clinical development of mRNA-1273," said Moderna CEO Stéphane Bancel s
It has been widely discussed by public health officials and healthcare organizations that a COVID-19 vaccine may not be ready until 2021. However, several companies and politicians, including U.S. President Donald Trump have indicated the possibility to have a few million doses of the vaccine by fall this year.
Moderna's COVID-19 vaccine uses a different approach as compared to the other vaccines used to defeat viruses. The highly anticipated coronavirus vaccine by Moderna uses a segment of genetic material called mRNA-1273 to trigger an immune response in humans. On the contrary, most of the other vaccines use almost the entire target virus to elicit an immune response.
RNA vaccine is quicker to produce and therefore, billions of doses of vaccines can be manufactured for worldwide distribution if it passes the safety and efficacy tests during the Phase II and Phase III clinical trials.
On May 12, Moderna received a fast-track designation for the mRNA-1273 COVID-19 vaccine. The company announced its Phase I data for the coronavirus vaccine on May 18. The complete timeline of COVID-19 vaccine progression by Moderna shows that the first clinical batch of mRNA-1273 was shipped to the National Institutes of Health (NIH) on Feb 24.
Phase I COVID-19 vaccine clinical study interim results read that "all participants ages 18-55 across all three dose levels seroconverted by day 15 after a single dose." Seroconverted means that the patients tested positive for COVID-19 (seropositive) from a COVID-19 free stage (seronegative). This helps elicit an immune response.
At day 43 of the Phase I study, at the 100 µg dose level, the antibody levels against COVID-19 significantly exceeded the levels reported in patients who have recovered from COVID-19.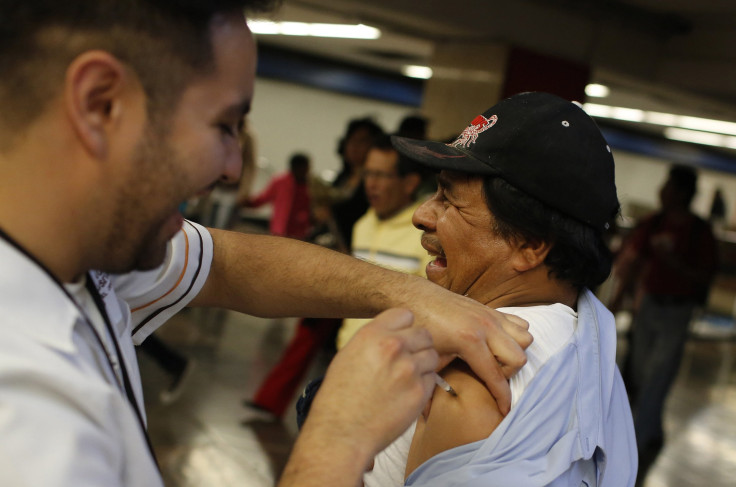 © 2023 Latin Times. All rights reserved. Do not reproduce without permission.