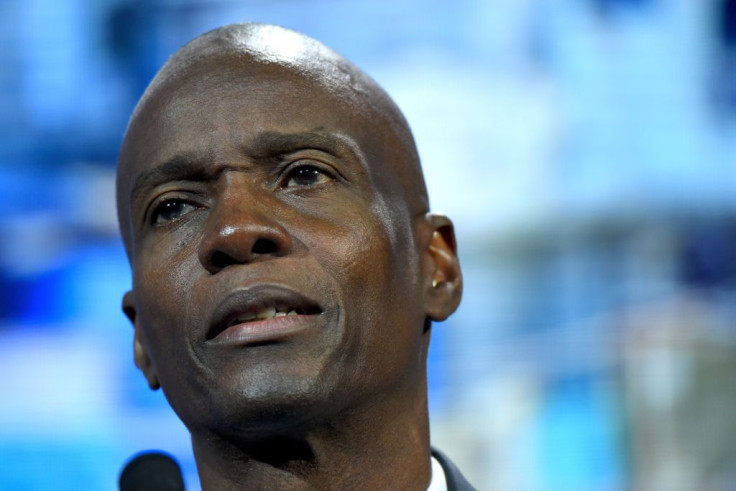 Jovenel Moise was killed nearly two years ago, and now an ombudsman office in Haiti has slammed the "unacceptable slowness" of the investigation into the President's assassination in the country.
The Office of Citizen Protection is an independent government agency that looks into complaints against public institutions. It said in a letter on Thursday that the case related to Moise has barely budged in Haiti. But U.S. authorities have already taken 11 suspects into police custody and convicted one of them, reported ABC News.
The letter is titled "The Cup of Blood," and the Office of Citizen Protection noted that the failure to bring the President's murderers to justice "will open the way for the assassination of other heads of state in the same conditions, with the same degree of cruelty, of barbarity."
The letter was released to coincide with the day when Moise was killed. On July 7, it will be two-year anniversary of his killing, as per Al Jazeera.
The agency's head, Renan Hedouville, has signed the letter. It warned that all levels of society are threatened by the ongoing lawlessness in the country where cases of gang violence have increased.
Hedouville wrote that the "cup of barbarity, of impunity, of terrorism, is filled with blood." He noted that above all that the victims were assassinated every day "under the umbrella of impunity and the benediction of corruption." He listed police officers, lawyers, students, shopkeepers, health professionals and ordinary citizens as the victims.
Hedouville also wants greater protection for Judge Walter Wesser Voltaire, who is overseeing the Moise probe.
Voltaire is the fifth judge to take on the case. According to Hedouville, he "works in extremely weak security conditions."
So far, over 40 suspects are in a Haitian jail, including at least 18 former soldiers from Colombia. They are accused of participating in the siege on Moise's home in Port-au-Prince.
Hedouville wrote in the letter that many people "denounced in this assassination are still on the run."
In connection with the Moise assassination, Rodolphe Jaar, a Haitian-Chilean businessman, pleaded guilty in a U.S. federal court in March.
Jaar, who was charged with conspiracy to commit murder or kidnapping and conspiracy to provide material support in the murder, was sentenced to life in prison last month.
© 2023 Latin Times. All rights reserved. Do not reproduce without permission.