Officials arrested a Texas lady after she allegedly pretended to be her 13-year-old daughter and spent nearly the entire day in her classes in middle school.
Casey Garcia, 30, wore a yellow Marvel hoodie, a backpack, and a face mask to the San Elizario Independent School District campus in Texas, according to YouTube videos she recorded.
To test the school's security, she recorded herself entering the building as her 13-year-old daughter, Julie.
Garcia was seen wandering through the school's hallways, sitting in classes during sessions, and interacting with several faculty members, including the principal. However, none of the staff members seemed to notice that she was not her daughter.
"I've been here all day, face-to-face with teachers," Garcia said in one of the videos. "Do I look like a seventh-grader? No? Cool. Awesome."
She even videotaped herself having lunch sans a face mask in the cafeteria. But, her last teacher caught her on the last subject. She asked her to stay beyond class before looking at her. "You're not Julie," she said.
Garcia described her decision to go undercover. "I bet you anything someone else can do this... this is why I did this. This is why I did this — whether you agree with me or not," she said.
"I don't think it should have ever gotten this far. I'm telling you right now we need better security at our schools — this is what I tried to prove," Garcia said in a follow-up video.
According to CBS 12, Garcia was later detained by the El Paso County Sheriff's Office and charged with criminal trespassing and tampering with official records.
Garcia was booked into the El Paso County Detention Facility following her arrest on charges linked to the event as well as an unrelated traffic warrant. A $7,908 bond was set for the 30-year-old.
Jeannie Meza-Chavez, the school's superintendent, told KTSM that the event was a security violation and that an investigation is underway.
"While there was a breach in security by an individual associated as a parent with the school...we want to assure you that our security measures are being reviewed and evaluated," she said.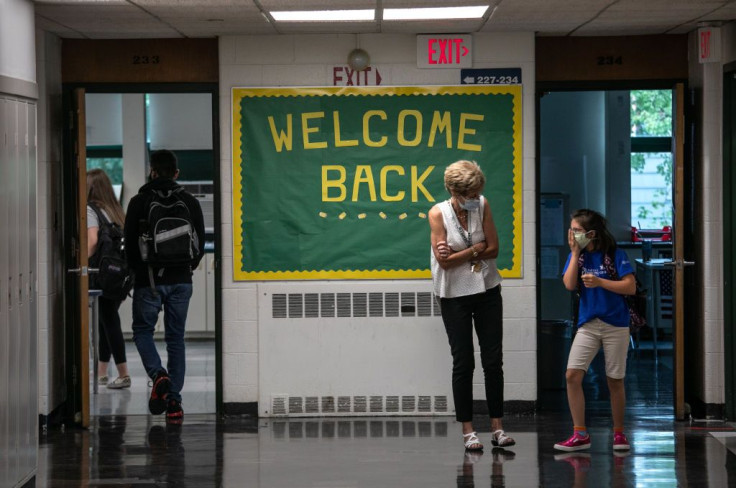 © 2023 Latin Times. All rights reserved. Do not reproduce without permission.