A two-year-old girl and her mother were hospitalized Sunday, Nov. 7, after falling about 50 feet while hiking at Multnomah Falls, Oregon.
According to the Multnomah County Sheriff's Office, deputies were dispatched to the scene at about 12:19 p.m. on Sunday after receiving reports of the injured hikers.
Officials did not immediately release the names of the injured hikers or the age of the mother.
Fellow hikers, including one off-duty Emergency Room doctor, rushed to their aid right after it happened.
The mother and daughter were assisted by fellow hikers, including an off-duty emergency room doctor before emergency personnel arrived at the scene, officials said.
The duo was rushed to a local hospital with non-life-threatening injuries, officials said.
Witnesses who spoke to KATU News said around a dozen people went over to the water where the mother and daughter landed and tried to help.
"It was very clear like the baby was like injured," said one witness, Ericka Klein.
"Someone had grabbed the baby from the mom, and then somebody else was down there with the mom, making sure she was okay. She had a broken leg, I think."
Another witness, Julia Hariri told the outlet that the toddler fell from the path first, and then the mother followed her down.
"Eventually, saw the mother and the baby getting carried out of the water," recounted Hariri.
"The baby was the only one that was actually on the ground right here, with people huddled around her."
Staff at Multnomah Falls called for help and also cleared the path for emergency personnel to reach the mother and daughter.
"When I came up here, and I had some of the blankets and jackets, good Samaritans had already surrounded the little one," said Jill Willis, Vice President of Multnomah Falls Company.
"Because that could be a challenge out here, making sure that emergency vehicles can get down the highway because it can get very congested," explained Willis.
Multnomah County authorities thanked the bystanders who jumped in to assist the injured mother and daughter while first responders were en route to the scene.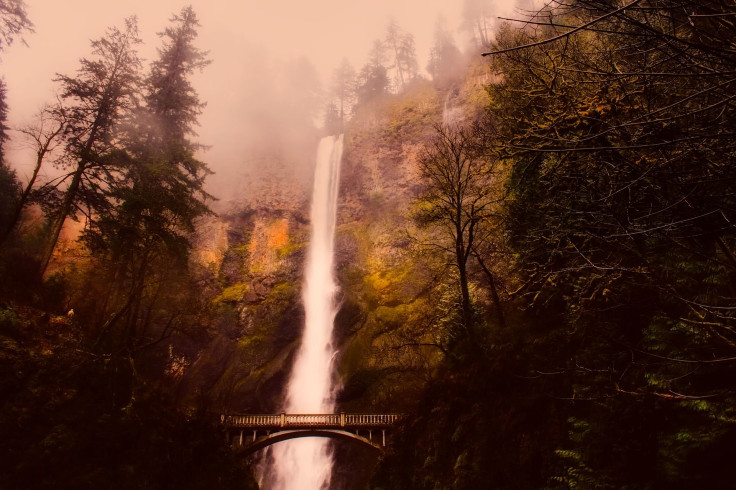 © 2023 Latin Times. All rights reserved. Do not reproduce without permission.