The working with children permit of a mother who killed her eight-week-old twin daughter and left the other with irreversible brain damage will not be revoked.
Tina Terlato pleaded guilty to infanticide when baby Amanda died in their Melbourne home in April 2012 from a shattered skull and brain bleeding. The youngster's sister Alicia was severely damaged and now has lifelong disability.
Terlato, an Essendon Football Club fan, was revealed to have received a permit to construct AFL flags with children in May.
Despite requests from Terlato's family and the state to reconsider the permit, Attorney-General Jaclyn Symes stated she couldn't do so unless Terlato committed another crime.
"As Attorney-General, I am unable to intervene in individual assessments and cannot seek an appeal with respect to a decision made," she wrote in a letter to Terlato's heartbroken family, according to the Herald Sun.
"Internal reassessments of a decision to give a person a working with children check can only be conducted if a relevant change in circumstances occurs with respect to the WWCC cardholder," she said.
Ms. Symes expressed sympathy for the family and stated that the government evaluated the working with children plan regularly to ensure that the restrictions were as stringent as feasible.
Shadow Attorney-General Edward O'Donohue, who had appealed to her to overturn the judgment in May, claimed that Ms. Symes' reaction was deemed 'cold and cruel.'
He claimed it demonstrated a lack of understanding and compassion for Amanda's family and the loss of the person Alicia could have become if she hadn't been brain injured.
Michelle and Joe, the twins' aunt and uncle, expressed their displeasure with the attorney general's reaction.
"This just shows there are clear loopholes in the system and it's so frustrating that she can still be granted a working with children check, despite what's happened," they said in the same Herald Sun report.
"Every time I see her face when she poses up with AFL players or when I hear about her attending games, it just brings back bad memories," the girls' father Paul Terlato said per an online tabloid.
He said he's shocked, disgusted, and angry.
Her new job includes assisting with designing and constructing the banners that players run past before games. This duty frequently involves young volunteers.
It's unclear how Terlato was able to receive working with children permit, which is only given to those who have never been convicted of anything.
Essendon announced in a letter to its members about Terlato's employment that "criminal convictions do not preclude persons from becoming members of the club."
Paul is now a single father of two, and he previously stated that Alicia's infirmity prevented him from enjoying such luxuries.
As a result of her mother's injuries, the youngster has cerebral palsy, which means she will have difficulty walking and talking for the rest of her life.
Terlato relegated the girls to their cots after assaulting them in 2012 until Paul discovered them and rang the alarm.
Both were taken to the hospital, but Amanda died during surgery, while Alicia sustained fractures to her skull, arm, legs and collarbone.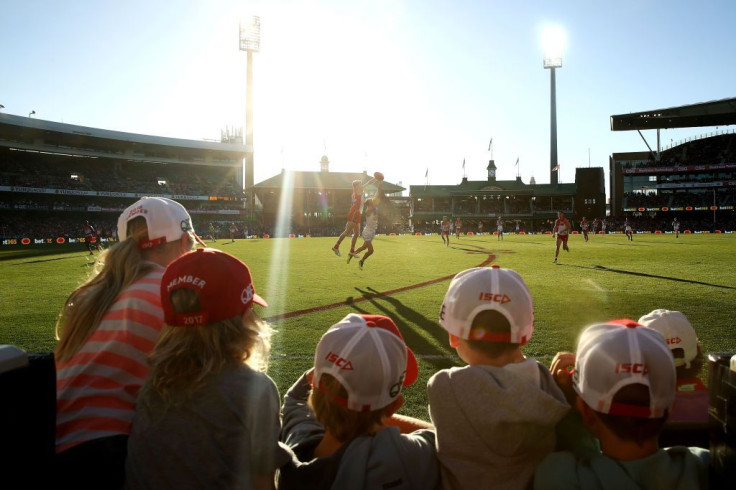 © 2023 Latin Times. All rights reserved. Do not reproduce without permission.