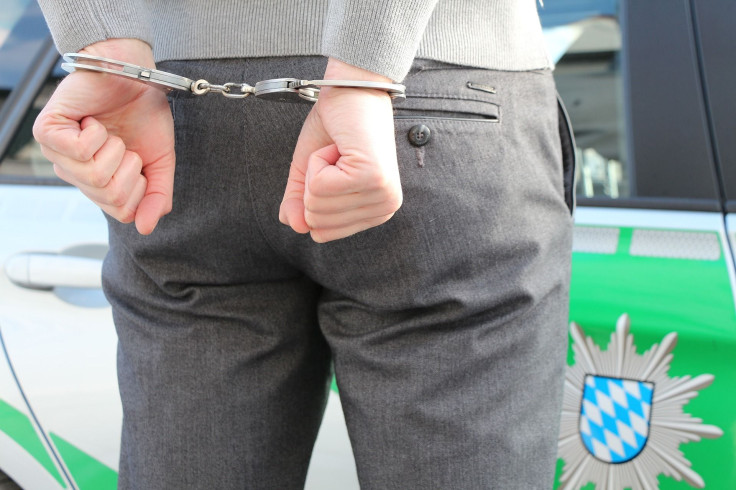 Joran van der Sloot is the main suspect in the disappearance of Natalee Holloway, who went missing in 2005. The suspect arrived in America from Peru on Thursday to face charges that he tried to extort money from the teenager's mother.
Sloot was flown in an FBI-operated plane, which landed at Birmingham's Shuttlesworth Airport around 2.30 p.m after Peruvian authorities handed him over temporarily to U.S. custody.
He suspect was escorted down the steps into a black SUV, which took him to a local jail, reported the Associated Press.
According to court records, Sloot is set to be arraigned in federal court in Birmingham at 11 a.m. Friday.
After confessing to killing a Peruvian woman, he has been serving a 28-year sentence in Peru. In America, the Dutch citizen is wanted on one count each of extortion and wire fraud. These are the only charges to have linked him to Holloway's disappearance on the Caribbean island of Aruba. He was taken to the U.S. roughly a month after Peru and America agreed on his extradition.
Holloway's mother Beth said that she was "overcome with mixed emotions."
She shared that as a mother who has tirelessly pursued justice for the abduction and murder of her precious daughter, she stands "before you today with a heart both heavy with sorrow and yet lifted by a glimmer of hope."
She said that for 18 years, she has lived with the unbearable pain of hee daughter's loss, and that each day has been filled with "unanswered questions and a longing for justice that has eluded us at every turn." But today, she is hopeful that "some small semblance of justice may finally be realized."
Holloway was 18 when she was on a high school graduation trip with classmates in Aruba when she went missing in 2005. The teen was last seen leaving a bar with Sloot. He was a student at an international school on the island at the time. Sloot was later identified as a main suspect and weeks later, was detained for questioning. Two Surinamese brothers were also detained, but no charges were filed in connection with the case.
According to BBC, Holloway's body is still missing. But a judge in Alabama declared her dead in 2012.
In 2010, U.S. prosecutors said that Sloot reached out to Beth asking for $250,000 in return for sharing the location of Holloway's body. At the time, a grand jury indicted him on one count each of wire fraud and extortion.
Peruvian authorities released photos and videos on Thursday that showed Sloot wearing jeans and a black jacket. He was seen shaking his shoulders and grimacing as cops adjusted his handcuffs. Videos and photos also showed him in a conference room with law enforcement officers from the FBI, Peru, and Interpol. There was a health care professional too.
According to CBS News, Gustavo Meza-Cuadra, who is Peru's Ambassador to the U.S., said that he hoped that Sloot's temporary extradition would, "enable a process that will help to bring peace" to Holloway's mom and her family.
© 2023 Latin Times. All rights reserved. Do not reproduce without permission.