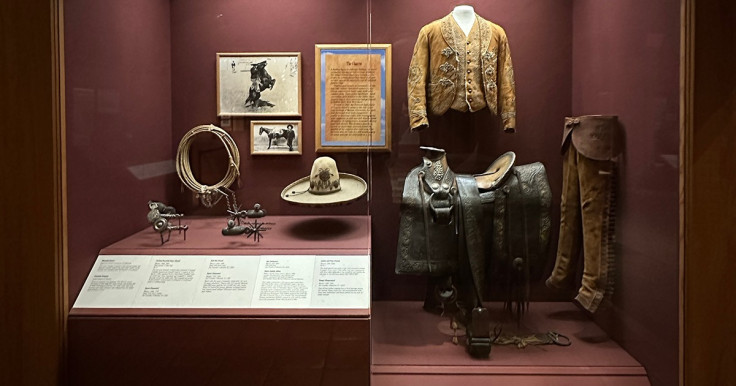 In celebration of Hispanic Heritage Month, Oklahoma City's National Cowboy & Western Heritage Museum invites visitors to learn about the very first cowboys: Vaqueros! During these weeks, the museum invites to explore all the elements and tools used by cowboys and vaqueros (buckaroos), at the country's top institution of Western history, art and culture. Guests will also be able to create their own spurs and take in the exhibits that honor the original cowboys —vaqueros in the Heritage Table.
According to History. com, classic western movies created a popular imaginary about cowboys as white Americans, but in reality horse-riding cow wranglers in North America were Native Mexican men. The majority of cowboys were young men who could handle the grueling and skilled work, traveling from ranch to ranch, where employers required them.
"As the role of the vaquero developed in New Spain, so did a unique culture—several aspects of which continue to this day." In fact, many current terms are derived from the Spanish word lazo ("rope"), the term lasso was coined in the early 19th century, originally made with twisted leather hide and horsehair. "Skillfully handling a lasso allowed cowboys to both hunt and rope in wayward cattle. Having workers who could successfully herd cows was particularly important in Spanish missions in what is now California. Cattle provided a crucial source of foodstuffs for the remote mission outposts around which California's cities later grew."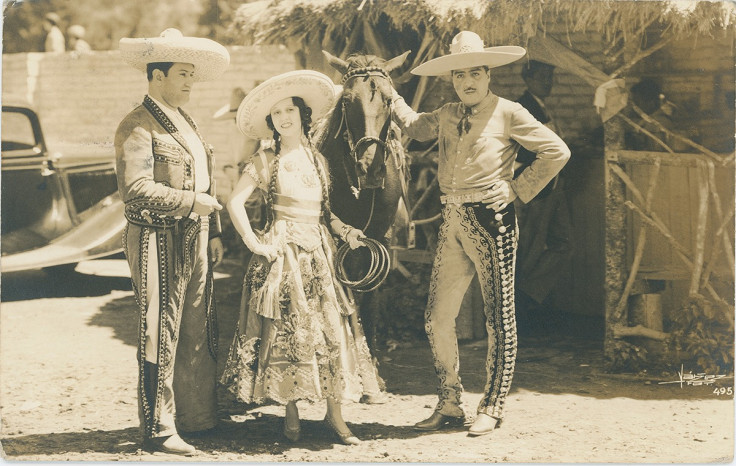 Also, Bullock Museum website explains about "vaqueros" origins: "To be historically accurate, they'd have to say that there's nothing more North African-Spanish than a Texas cowboy. The tan-galóns, botas, chapareras, broncos, espuelas, and reatas belonging to today's cow folk are really the legacies of Texas's first real cowboys: the Mexican vaqueros. And the all-American rodeo? Vaquero through and through."
The National Cowboy & Western Heritage Museum includes in its exhibitions more than 28,000 Western and American Indian artworks and artifacts. The facility also has the world's most extensive collection of American rodeo photographs, barbed wire, saddlery, and early rodeo trophies.
Within 220,000 square feet the facility comprises a Western art gallery, an American Indian art gallery, six galleries interpreting various historical aspects of the West, a thirteen thousand-square-foot replica of a turn-of-the-century Western town, an interactive children's museum, and a ten thousand-square-foot changing exhibition space that hosts several special exhibits each year.
In addition, the museum also maintains an extensive library and archival research facility and an active children and adult education program. The institution hosts a variety of Western-themed events each year and maintains an extensive, award-winning grounds and landscape program featuring native flora.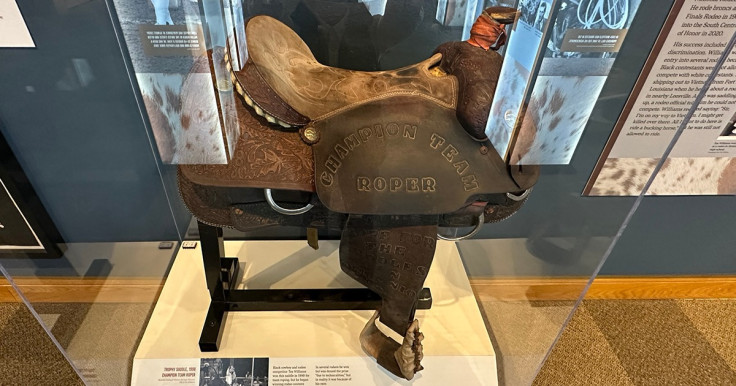 The idea for the museum comes from the early 1950s when Chester A. Reynolds of Kansas City became concerned about what he considered the nation's loss of a Western heritage. The organization was incorporated as the National Cowboy Hall of Fame and Western Heritage Center under the laws of the District of Columbia on October 16, 1955.
The museum features a big collection of classic and contemporary Western art, including works by Frederic Remington and Charles M. Russell, as well as sculptor James Earle Fraser's work, The End of the Trail, which depicts a lone Native American on a weary horse.
The exhibition wing houses a turn-of-the-century town and interactive history galleries that focus on the American cowboy, rodeos, Native American culture, Victorian firearms, frontier military and Western performers. It houses all kinds of curiosities and elements of Cowboy & Western culture: fine art, pop culture and Native American objects to historical cowboy gear and halls of fame, the figure of the cowboy telling America's Western story can be found among its exhibits.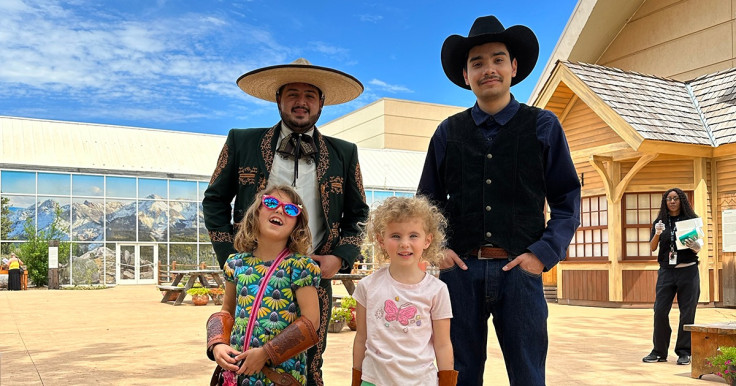 According to the Oklahoma City Hispanic Chamber of Commerce, the total Number of Hispanic Businesses in Oklahoma is more than 20,000 and 500,000 is the total number of Hispanics in Oklahoma (13%).
People from all over the world can view various online exhibits from the museum on the Google Cultural Institute. Many museum art images, artifacts and objects, can be viewed online through the Google Cultural Institute. The collection features content in three subject areas — "imagery of Native American art and artifacts, imagery of the American bison and imagery of the American cowboy," according to information from the museum.
© 2023 Latin Times. All rights reserved. Do not reproduce without permission.