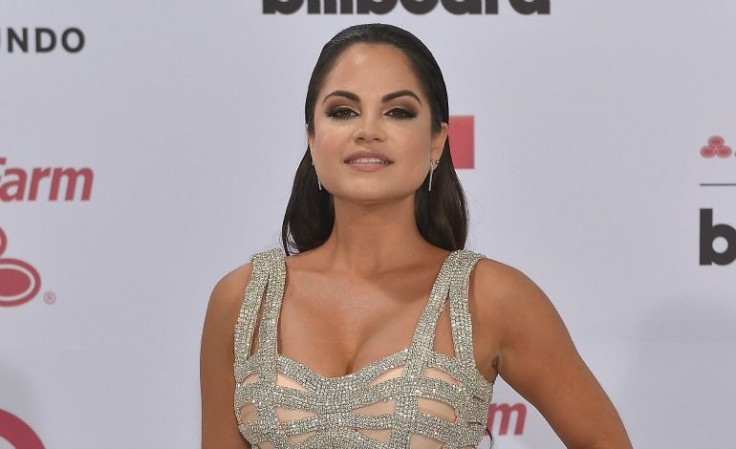 Natti Natasha has traveled from the cold streets of New York City to the sunny 305 in Miami, where she has been invited to be part of Premio Lo Nuestro airing Thursday, Feb. 18 on Univision. Although she's not nominated this year nor will she be performing, Natti is taking advantage of her trip to the Sunshine State to promote her latest new single, "Grind." We caught up with the 29-year-old Dominican artist to get the scoop on her captivating new jam. Here's everything she told us!
Latin Times: We're loving your new song at Latin Times, what can you tell me about "Grind"?
Natti Natasha: I see it as a song for women. Yes, we like to dance, but that doesn't mean anything else is going to happen. It's fresh. It's meant to be empowering for women.
LT: What's your favorite thing about your new single?
NN: The rhythm. I love the rhythm. It has dancehall and other fusions to it. It has tropical, urban.... I feel that a lot of people can enjoy it and I can dance to it, which is perfect for me.
LT: Will we be expecting a music video any time soon?
NN: Yes, definitely a video coming out. It's being edited as we speak. I'm really excited because I've been waiting for it. So, I know I'll be very, very happy when it's released. It was filmed in Miami and in New York.
LT: What's in stores for Natti Natasha in 2016, is there a new album around the corner?
NN: New album, yes! I'm putting a lot of work into it. I'm always on it. I have a lot of producers working on it. It's going to have that Natti Natasha essence and it's I promise it's just around the corner.
LT: You are a Billboard Latin Music Award finalist, congrats on that! How does it feel to be nominated with artists such as J.Lo and Shakira?
NN: Girl... it feels great. It's a blessing, I feel like I already won. It's another achievement, it's another step in my career. It's an achievement not only for me, but for Dominicans. I'm happy to represent Dominicans and women everywhere. I'm already a winner being next to these female who have worked so hard.
LT: You're in town for Premio Lo Nuestro, what would you say is the best part of coming to these star-studded events?
NN: These type of awards are a celebration! It means a lot to just see everyone else achieve more and more. I really like seeing the whole process, it's very interesting. And you get to dress up! I love the whole thing.
© 2023 Latin Times. All rights reserved. Do not reproduce without permission.