The NBA playoffs are off and certain key figures are missing. There is perhaps no one bigger than LeBron James of the Los Angeles Lakers who is now resigned to watching other NBA teams compete for the Larry O' Brien trophy.
The Los Angeles teams both failed to make the postseason wars, a rare occurrence.
For James, this is the second time he has missed the bus to the playoffs with the Lakers. The first came in his first season with the purple and gold that led to the aggressive and successful signing of Anthony Davis last NBA season.
Looking ahead, most know that James is not getting any younger. He may have a couple of seasons left in his career and the four-time NBA champion vows that he will not miss the postseason from hereon.
"I can/will NOT miss the post season again for my career! This sh*t HURT. Ok back to watching these games," James tweeted.
James was watching game 3 between the Atlanta Hawks and the Miami Heat. It was here where he admitted that he was not exactly having a good time watching from the sidelines after which he made the vow never to miss the NBA playoffs again.
Given his age, there is a lot to consider. One is that he will be turning 38-years-old in December. He is also in the final year of his deal with the Lakers and is set to earn $44.5 million for the 2022-23 NBA season.
From there, it remains a mystery if he will re-sign with the Lakers. But even if he ends up moving to a new team, it will likely be a short-term lease.
That means that James could be around for only a couple of NBA seasons. Regardless, he has shown that he remains a force to reckon with, someone any NBA team would certainly consider signing.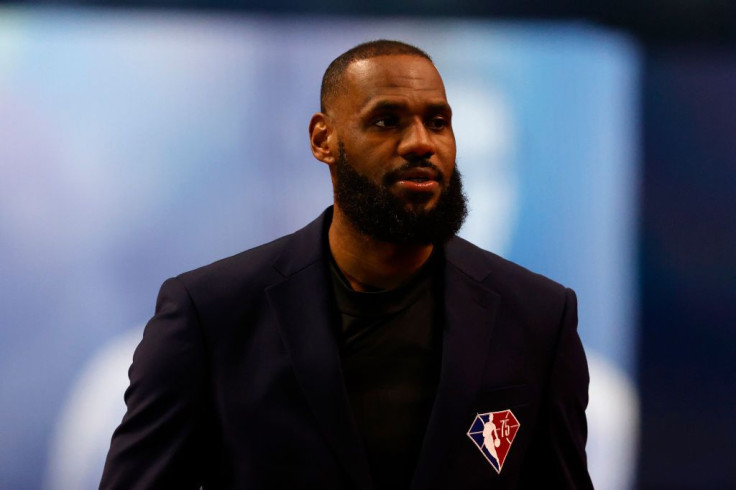 © 2023 Latin Times. All rights reserved. Do not reproduce without permission.