The New York Knicks are looking for answers and it appears the problem remains their point guard needs.
Kemba Walker was taken in for the 2021-22 NBA wars to fill the void. But as most know, things didn't exactly turn out great for both sides.
Hence with the Knicks forecasted to miss the NBA playoffs after an impressive run in the 2020-21 season, all head coach Tom Thibodeau can do is go back to the drawing board. And it appears there is a player that is at the top of the Knicks' prospective targets.
One name that is being floated is Jalen Brunson of the Dallas Mavericks. The 25-year-old is allegedly at the top of the Knicks' wishlist – something that is not exactly new news.
The 6-foot-1 guard was linked to the Knicks at the NBA trade deadline but nothing developed. However, that could be rekindled this summer, possibly a priority signing.
However, the next question is would taking in the 33rd pick of the 2018 NBA Draft change New York's campaign?
It could be a gamble. But as far as Brunson is concerned, he will have options since he is set to become a free agent.
The native of New Jersey opted not to sign an extension with the Mavs due to technicalities tied to the team's salary cap, depriving him of properly getting his full market value.
This is the reason why the Mavs took in Spencer Dinwiddie. With no assurance that Brunson will still be around for the 2022-23 season, Dinwiddie will be insurance in case the 25-year-old guard exits.
For the current NBA season, Brunson has played in 66 games averaging 16 points, 5.2 assists and 3.8 rebounds. These are career-high numbers, a reason why pundits feel he deserves big money this summer.
Unfortunately, that will not come from the Mavericks. The Knicks could offer something better although that still depends if they can reel him into Gotham.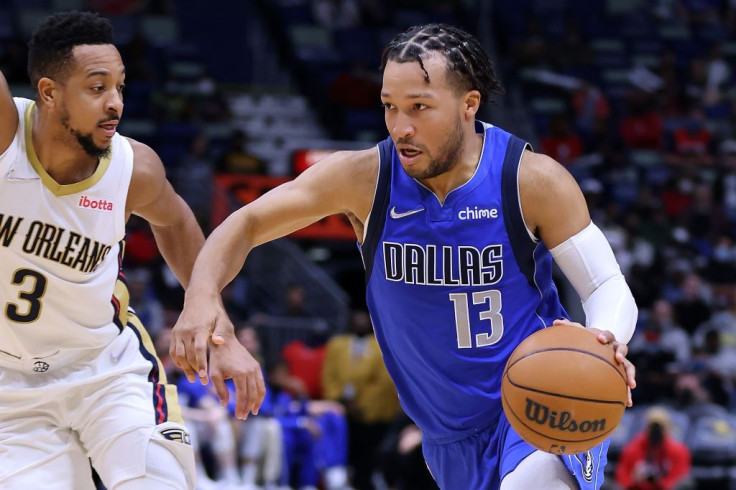 © 2023 Latin Times. All rights reserved. Do not reproduce without permission.