Ben Simmons may be on a new team but it remains that he needs to work on a lot of things. Although focus right now has been on his mental health, the fact remains that his shooting leaves a lot to be desired.
For now, the Australian cager is sidelined with a back injury. But at some point, his shooting form will be once again criticized – assuming he has not tried to work on it.
One of the best scorers the NBA has had in its history is Rick Barry. The 77-year-old has done it all but is best remembered for his underhand free-throw shooting style.
The 1975 NBA champion appeared on the Sports For All PH podcast and provided some insights on how the unorthodox shooting form may be something Simmons would want to try out.
"Anyone that is shooting poorly from the free-throw line as bad as he is should give it a try. You should be willing to try anything," the eight-time All-Star stated.
Barry explained how his father got him to do it despite initially being reluctant. Awkward as it may have been, the fact is that the former Golden State Warrior was a deadshot with it from the charity stripe.
But as far as he is concerned, Simmons is bound to improve his skills. The fact that he is an employee means that this is part of his job for his team.
"It's not a matter of whether Ben wants to do it or any other player wants to do it. They should be required to do it. It's part of their job. It's ridiculous that players can say whether they want to do something or not. You're an employee for God's sake," he quipped.
Simmons has yet to play for his new team, the Brooklyn Nets. But once he does, his shooting touch will undoubtedly be on the radar of pundits.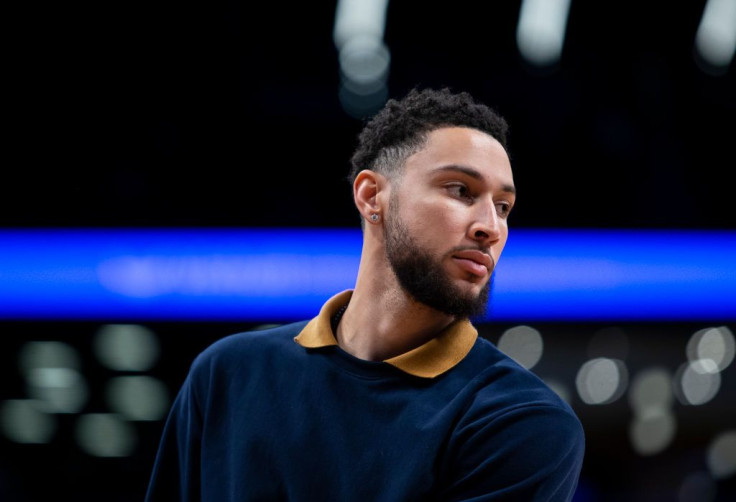 © 2023 Latin Times. All rights reserved. Do not reproduce without permission.