The Boston Celtics know that they have a cramped roster, meaning taking in more young players from the 2020 NBA Draft may prove useless. The Celtics own the rights to the 14th, 26th and 30th pick and the buzz going around right now is that Boston is open to trading them all to get into the top 10.
Considering the Celtics have a good team right now, it would be best to limit any rookie addition to just one. But the question there is which team would take them up on the offer. Offering the three picks to move up to the top three may not prove successful. The best to expect is to crack the 6th to 10th spot, depending on if any of the teams are interested.
Of course, Boston could also opt to trade only some of their picks and keep their 14th selection. And according to The Ringer, a likely target is R.J.Hampton from the New Zealand Breakers. He is a shifty athlete with a speedy first step. But the only drawback with the 19-year-old is that his outside shot needs work.
If they succeed, here are several players to consider. Among the players worth considering include Obi Toppin, Isaac Okoro, Onyeka Okongwu or even Killian Hayes.
In other NBA mock drafts, the Celtics could pick Saddiq Bey in the 14th position. Among the things the Celtics need to improve on include bench shooting, backup point guard and a big man. Bey is a good spot-up three-point shooter, making him someone who could help Boston next season.
If there are no takers, the Celtics could sweeten the pot by adding Gordon Hayward. The veteran forward has yet to decide on whether he will opt-in but his tenure seems imminent. He could be headed out after the 2020-21 season anyway and his injury woes have not helped the Cs this season.
A trade with the Knicks could happen involving multiple players aside from their respective picks. But like Boston, New York is also looking to move up. Hence, it is unlikely that the Knicks will give up its main asset to go lower in the 2020 NBA Draft.
If not the Knicks, there are the Atlanta Hawks to consider. Hayward has been repeatedly linked to the Hawks who need a veteran in the mix. Unfortunately, adding the 30-year-old may make no sense considering they have younger forwards who can score and are healthy.
The Celtics do have options for the 2020 NBA Draft. But the only problem now is finding an interested team who would be open to trading down.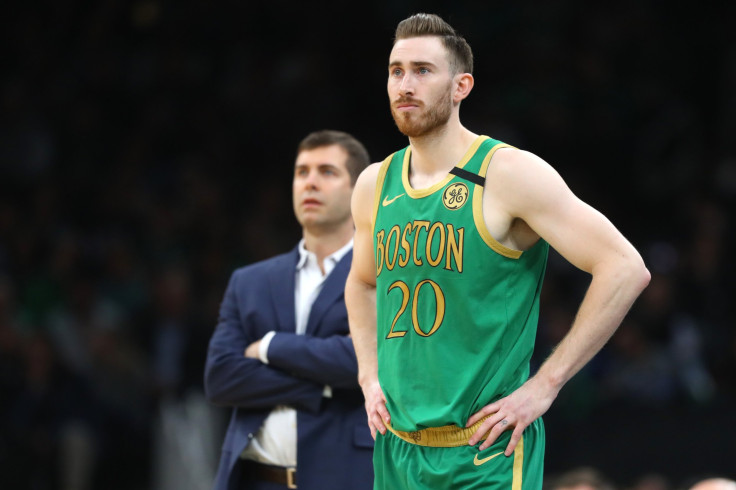 © 2023 Latin Times. All rights reserved. Do not reproduce without permission.