Bradley Beal has options this coming offseason and will have the rest of the current NBA season to figure that out.
Although he mentioned that re-signing with the Washington Wizards is possible, it cannot be denied that he may be tempted to jump ship and join another team with better chances at winning an NBA title.
Former NBA player Andrew Bogut gave an interesting take on the Bradley Beal situation. According to the 37-year-old, he has allegedly heard rumors about Beal trying to move to Philly and form a Big 3 with Joel Embiid and James Harden.
"I've heard a pretty big rumor… from some people that are pretty close to the situation in the NBA: Big three to Philly. Brad Beal is trying to get to Philadelphia in the offseason to team up with Harden and Embiid," Bogut stated.
While that would be something, it is easier said than done. With most of their assets gone following the Ben Simmons trade, the 76ers may be able to offer players like Tobias Harris at the front.
It is no secret that Philly is trying to deal away Harris, someone who is due to make $76 million in the next two seasons. It may take more than that with Philly possibly including Tyrese Maxey and Matisse Thybulle to entice Washington.
Any potential deal would need to be in a sign-and-trade scenario involving Beal. Partnering him with Embiid and Harden would be something but is however not an easy deal to seal.
Beal knows he has options and that includes staying with his current team. But unless Wes Unseld Jr. can show that the Wizards are determined to make a run at an NBA title, the 28-year-old may opt to check out other teams and their offers and see if he can get closer to winning his first NBA title in the process.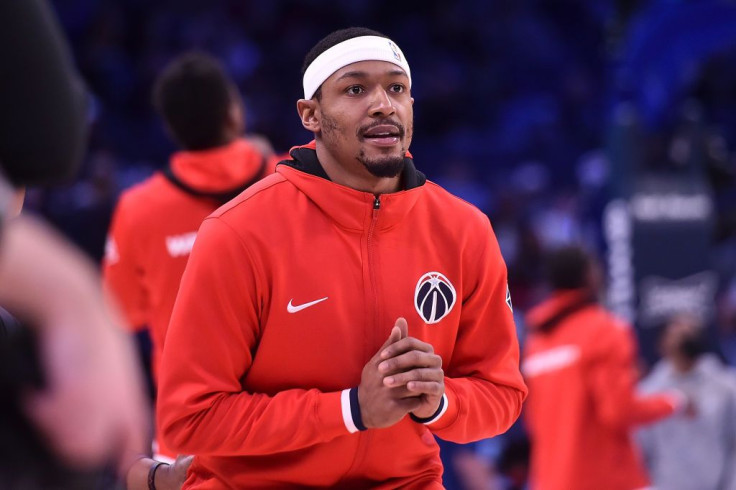 © 2023 Latin Times. All rights reserved. Do not reproduce without permission.