The Miami Heat have been singled out as a potential stop for Brooklyn Nets' star Kevin Durant. But for the South Beach squad to secure his services, they will need to match the salary figures to get it done.
One name that has been often mentioned to be part of any potential Kevin Durant trade is Bam Adebayo. However, seeing that happen is unlikely.
A reason seen behind that is Adebayo cannot move to Brooklyn because the Nets currently have Ben Simmons on the roster. With both holding designated rookie contract extensions, NBA rules state that teams are not allowed to have players with multiple such contracts in their books unless they are both drafted, Keith Smith of Spotrac pointed out.
Although a couple of tweaks such as involving a third team could make it work, Miami is reportedly disinclined to deal away the 25-year-old center, the Miami Herald reported.
With that said, it appears that Miami will have to find some other way to come up with a package if they are inclined to take in the 12-time All-Star.
There are other options but it may take a large haul to materialize. One of the possible scenarios is seeing the Heat give up multiple players. One could include seeing Tyler Herro, Duncan Robinson and Kyle Lowry. These three players will be needed to address salary matching options.
Aside from those names, the Heat may have to give up as many as three future first-round picks and three swaps. This could mean having to remove all of the protections on the 2025 pick they currently owe to the Oklahoma City Thunder.
But from the names mentioned in a potential trade package, the name Lowry may be an issue.
Durant said that he only wanted to play for the Heat but only with Lowry, Adebayo and Jimmy Butler. While that mix would be something, the finances tied to it will be what Heat president Pat Riley will have to work on.
Aside from the Heat, Durant also said he prefers to play for the Suns. For now, it remains unclear who among them, as well as other teams, can pull off a deal to land the two-time NBA champion.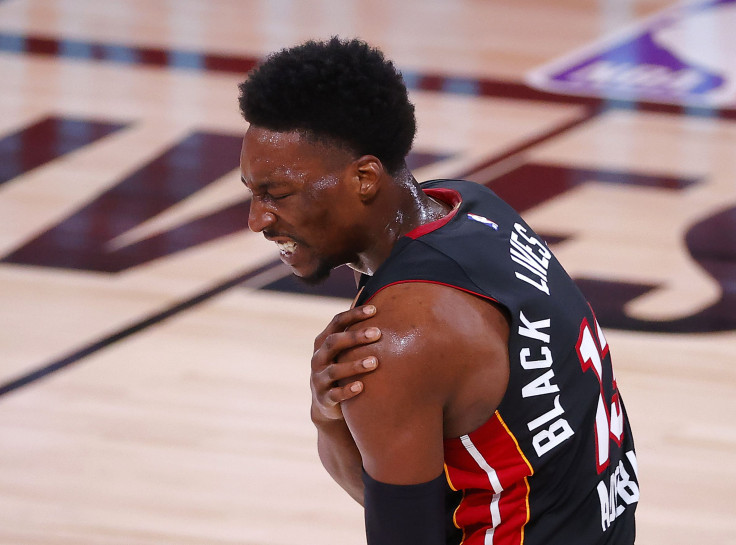 © 2023 Latin Times. All rights reserved. Do not reproduce without permission.