Kyrie Irving will finally make his debut for the 2021-22 NBA season for the Brooklyn Nets but only as a part-time player.
With the 29-year-old yet to get vaccinated, he will only be eligible to play in road games where non-vaccinated players are allowed to suit up.
According to Sham Charania of The Athletic, "Uncle Drew" is on course to be back in action on Wednesday, Jan. 5, when Brooklyn faces the Indiana Pacers.
With most teams struggling to field in the appropriate number of players due to the NBA's health and safety protocols, the Nets decided to make a U-turn on their previous stance of shelving Irving, not wanting him to be a part-time player.
Considering the long layoff, most are now wondering about the state of conditioning of the 7-time All-Star heading into the Pacers game.
Irving returned to practice last week and looked ready to play. However, head coach Steve Nash would not provide a timeline on when the one-time NBA champion would be back in action, saying that Irving needed to be evaluated both physically and from a basketball standpoint.
His impending debut comes after the Nets dropped their last game against the Los Angeles Clippers, 120-116.
Kevin Durant was pretty upset about that loss and called out his teammates for the lackadaisical effort.
"We're going to continue to get our ass kicked if we don't approach the game in the proper way," Durant stated after that loss to the Clippers.
Despite not yet being vaccinated, Irving stressed that he was not anti-vaccine.
"I am going to just continue to stay in shape, be ready to play, be ready to rock out with my teammates and just be part of this whole thing," he said back in October. "This is not a political thing; this is not about the NBA, not about any organization. This is about my life and what I am choosing to do."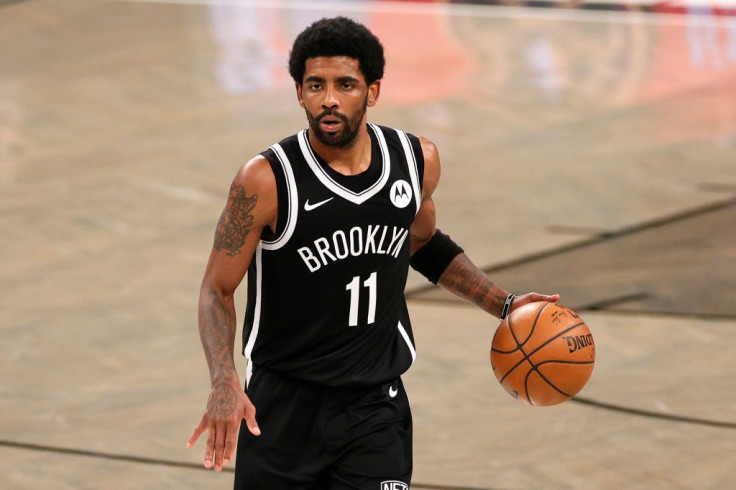 © 2023 Latin Times. All rights reserved. Do not reproduce without permission.