The Los Angeles Lakers need to find help soon if they are to rebound from a couple of disappointing NBA seasons. And one name that has surprisingly cropped is that of Collin Sexton of the Cleveland Cavaliers.
When he first entered the league, it can be recalled that it was about the same time when James left the Cavs to join the Lakers in 2018.
At the time, Sexton was quoted as saying: "Let's do it LeBron. Let's get back to the Finals."
As most know, that never happened. But things did not pan out well for the 23-year-old guard and Cleveland eventually shifted their attention to Darius Garland, Lakers Daily reported. Further, there was the arrival of Caris LeVert, ironically someone who plays the same position as the 8th overall pick of the 2018 NBA Draft.
Sexton will be a free agent next month and the only way he could sign with the Lakers is if he agrees to a meager deal. Despite missing most of the 2021-22 season, Sexton is expected to command a huge salary from interested teams.
The Lakers lack scoring options so adding Sexton could make sense. But in the process, he may have to earn his minutes.
Especially with word going around that Russell Westbrook is likely to opt in on his $47 million contract, the 6-foot-1 guard may have to settle for spot minutes unless new head coach Darvin Ham has other things in mind.
In his career, Sexton averages 20 points, 3.3 assists and 3 rebounds in 32.9 minutes of action.
Should he join the Lakers, it is unlikely he will have those same numbers unless Ham flips the script and uses him extensively. But before that, there is the matter of his health that needs to be considered – both in acquiring him and being given playing time if he is signed to a likely short-term deal.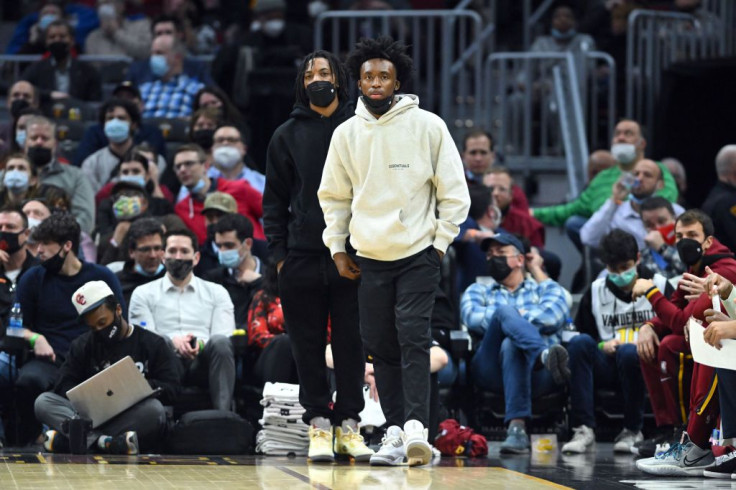 © 2023 Latin Times. All rights reserved. Do not reproduce without permission.